Pearl Gibbs: Google Doodle celebrates Indigenous Australian activist Pearl Gibbs "Gambanyi's" 120th birthday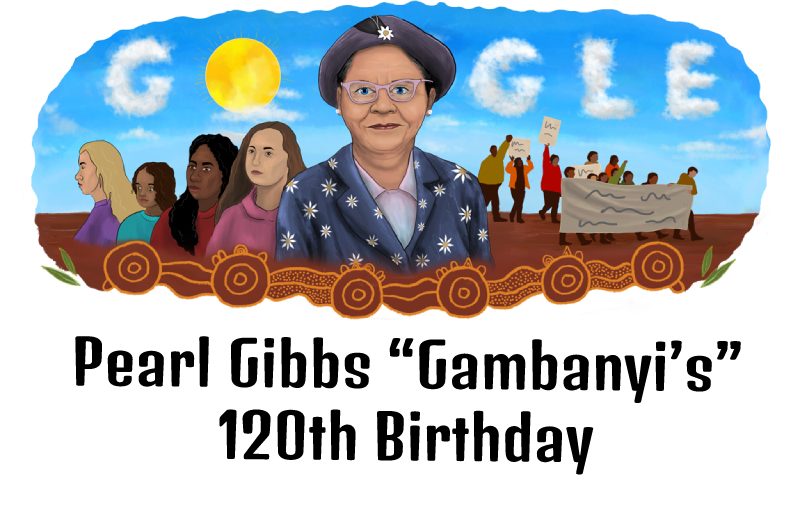 Google Doodle celebrates the 120th birthday of Indigenous Australian activist Pearl Gibbs "Gambanyi", the most prominent female activist within the Aboriginal movement in the early 20th century, on July 18, 2021.
Who was Pearl Gibbs (Gambanyi)?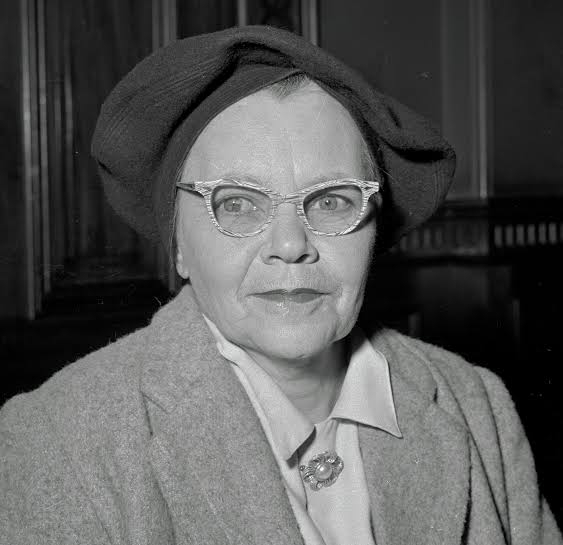 Gibbs was born Pearl Mary Brown on July 18, 1901 to an Aboriginal mother and a non-Aboriginal dad in La Perouse, Sydney, New South Wales. She was a member of the Aborigines Progressive Association (APA), and was engaged with different protest events like the 1938 Day of Mourning.
Pearl Gibbs "Gambanyi" experienced childhood in and around the town of Yass, where she went to Mount Carmel School alongside her sister Olga. In 1917, Gibbs and her sister moved to Sydney to work as domestics, Gibbs discovered a position in Potts Point. Gibbs met other Aboriginal women and girls who were apprenticed as domestics by the Aborigines Protection Board and assisted them with making portrayals to the Board about their working conditions.
Later in 1923, Pearl Gibbs married a British sailor, with whom she had a daughter and two sons; nonetheless, they later separated, and Gibbs really focused on the children all alone.
In 1930, Pearl Gibbs assisted run a camp with supporting unemployed Aboriginal laborers, and in 1933 she coordinated a strike for Aboriginal pea-pickers. She was one of the first members of the APA, and pulled in huge groups when she gave speeches in the Domain in Sydney.
Pearl Gibbs "Gambanyi" started to work with APA president Jack Patten and secretary William Ferguson, and in 1938 she was engaged with getting organized the Day of Mourning protests, which at the time was the first Aboriginal civil rights demonstration in Australia.
She was a representative for the Committee for Aboriginal Citizen Rights, the lobby group which was set up to carry on the work of the Day of Mourning Congress. Later in 1938 she succeeded Ferguson as secretary of the APA, and she held the position until 1940.
In 1941, Pearl Gibbs made the first radio station by an Aboriginal woman, on the station 2WL in Wollongong. Her speech was on Aboriginal civil rights, and carefully scripted so it would be permitted broadcasting in real time.
Pearl Gibbs "Gambanyi" spent much of her adult life in Dubbo. In 1946, she and Ferguson set up a branch of the Australian Aborigines' League in Dubbo, and she was the VP and later secretary of the branch all through the 1940s and 1950s.
In 1954, Pearl Gibbs became the first Aboriginal woman to be selected for the Aborigines Welfare Board (earlier the Aborigines Protection Board), which started including Aboriginal members as board members during the 1940s.
From 1954 to 1957, Pearl Gibbs was the only Aboriginal member of the New South Wales Aborigines Welfare Board, and she was the only woman to ever serve on the board.
Pearl Gibbs "Gambanyi" never floundered in her efforts for Indigenous equity over the decades that followed, a battle that finished in 1954 when the New South Wales Aborigines Welfare Board designated her as its first—and only—female member.
Pearl Gibbs "Gambanyi" likewise organized the Aboriginal-Australian Fellowship (AAF) in 1956. With Gibbs in charge, the AAF appealed to for an adjustment of the Australian constitution, which made ready for the 1967 referendum that allowed Indigenous Australians suffrage and citizenship.
Pearl Gibbs "Gambanyi" kept on being politically active all through the 1970s, including supporting the foundation of the Aboriginal Tent Embassy. She produced significant connections between the Aboriginal movement and other reformist political groups, outstandingly the women's movement.
Pearl Gibbs "Gambanyi" died on April 28, 1983, in Dubbo after years of commitment to Aboriginal rights, which she viewed as part of the bigger battle for human rights and international peace.
Pearl Gibbs "Gambanyi" was drafted onto the Victorian Honor Roll of Women in 2001.
On July 18, 2021, Google featured Doodle on its homepage for celebrating Pearl Gibbs "Gambanyi's" 120th Birthday.
The present Google Doodle artwork represents Pearl Gibbs' life, legacy, and dedication to working on the lives of Aboriginal Australians—represented, for example, by the Flannel Flowers on her dress, an icon she embraced to represent resilience.