Reddit Lists 9 Best Free Apps that Will Change Your Life from Recipe Books to Study Aids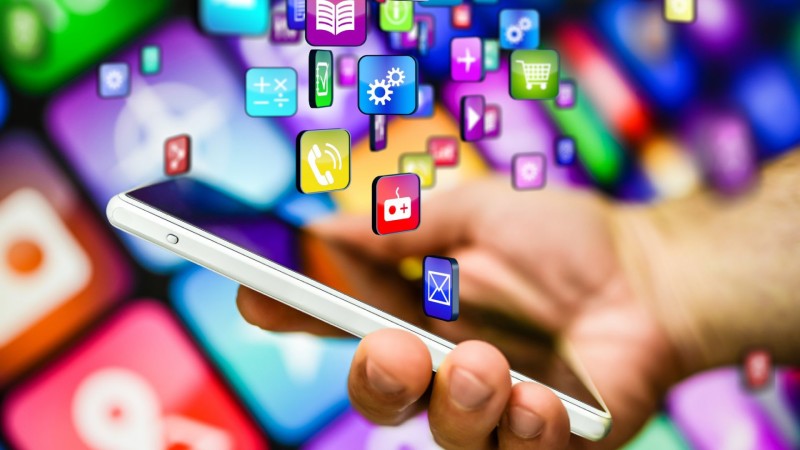 The wonderful thing about the internet is that occasionally someone poses a perfectly harmless question, and others respond with insightful commentary that has the power to completely transform the reader's life. This time, a Reddit user inquired about apps that are so excellent, that it's difficult to think they're free. Many excellent apps that you should definitely check out were highlighted in the responses.
Recipe apps that are concise and easy to use
Getting to the point is something that recipe apps and websites frequently struggle with. Before getting to the point, lengthy blog posts that explain the background of the recipe are common. Try a few of Reddit's suggestions if you wish there was an app that could find the recipes for you (without the story). Copy Me That gained the most support, and a lot of people complimented its substantial free tier. (For those who wish to help the developers, there is a premium subscription with more features.) Other suggestions included MiNoms, which has all the essentials and an inexpensive in-app purchase to unlock premium features, and Recipe Keeper, which was commended for its attractive design and capacity to scan recipes from printed books.
The best app for birding
Merlin Bird ID is an essential tool if you enjoy watching birds in your local area. It enables you to discover more about birds and identify them with ease. With the app, you can see images of the birds, listen to their calls, and learn about their migratory patterns. On Reddit, a lot of people talked about how they became avid bird watchers as they got older and how helpful this app was.
Read free books and listen to free audiobooks
In addition to offering a vast collection of free books, your local library now allows you to check out ebooks and audiobooks. Get access to extensive archives right away by downloading the free Libby app and entering your library card information.
Not everyone will experience the collection in the same way because it varies depending on the books that are available in your library. You can use Libby to borrow books without ever going to the library as long as you have a valid library card.
Stream live TV audio on your phone
You can use Tunity to stream the audio to your phone if the TV is muted or the noise level in public places is so high that you are unable to hear it. This app will function as long as you're attempting to stream audio from live TV. YouTube or other streaming services cannot be used to stream audio.
Identify any song that's playing near you
If you happen to hear a song that you truly enjoy while out and about, you can use a music recognition service to help you recognize it. Though you can also just ask Siri or Google Assistant to identify songs for you, Shazam is highly recommended by users on Reddit. These services are free to use and integrated into your smartphone.
Find out where to watch any movie or TV show
It can be challenging to determine which streaming service offers the film or television show you really want to watch because of the abundance of options and the frequently shifting content rights. You should download JustWatch to avoid this issue. It allows you to type in the title of the film or television program and provides the theater's location. Should you choose not to download the app, its website serves the same purpose.
Make learning new things easier
To expedite the process of learning something new, like a language, poetry, or even exam preparation, you might want to give flash cards a try. Many Redditors vouch for Anki, which lets you use flashcards for better learning. The Android app and web version are free to use, but the iPhone app is a steep $25. We've also discussed Wisdolia, a browser extension that works with Anki in case you want to learn from any website on the internet, including YouTube videos.
Improve your knowledge for free
Although it should go without saying, this one is so excellent that it deserves to be mentioned. The largest encyclopedia in the world, Wikipedia is available for free. Wikipedia is a great place to start if you're interested in learning more about sports, current events, history, and a variety of other subjects. Verify your information again because it might not always be accurate.
Discover interesting websites quickly
StumbleUpon, a now-defunct browser extension that lets you find random websites on the internet, was brought up by a lot of Redditors. Try the Web Roulette! app, which beautifully reimagines a similar experience, if you also miss this extension. You can download it for free on your iPhone, and it's well worth looking into. Another option would be to check out the Kagi search engine, which also features features for surfacing smaller websites.