Revenant RV NT Fall Winter 2022.23 Collection was rocked by the designs of tattoo artist Brando Chiesa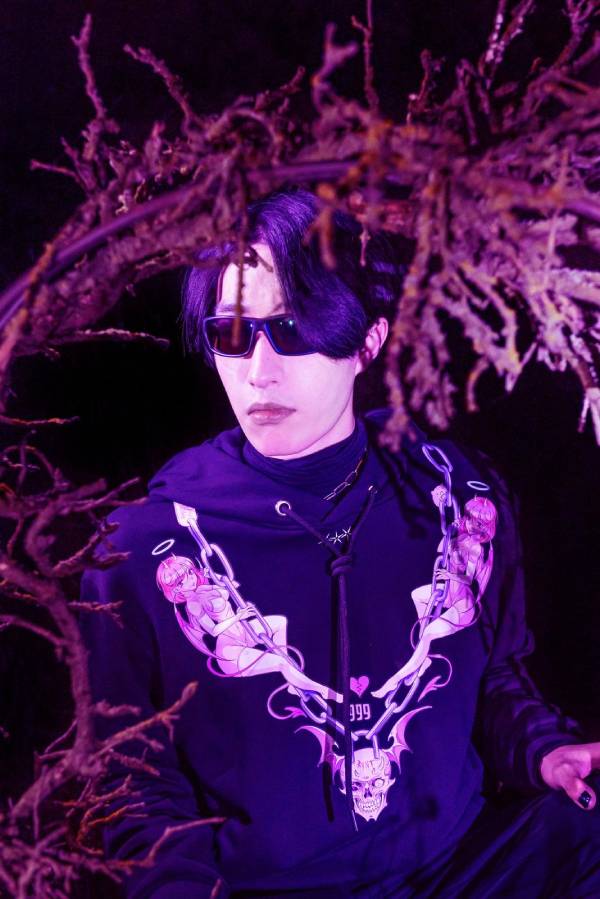 Brando Chiesa blended in his genius of tattooing and his designs in the clothing brand's Fashion Nightmare Collection.
The closer we look around ourselves, the more we notice how different industries across the world have been on a growth spree. Ever wondered what could have been the factors that might have led them to get to exponential success and growth levels? Well, among the innumerable factors, one cannot deny how the contribution made by passionate beings with their out-of-the-box ideas and visions creates incredible success for them and their brands. Brando Chiesa did the same when he collaborated with a famous clothing brand called Revenant RV NT. For the latest Milan Fashion Week, the brand's Fall Winter 2022.23 Collection, Brando Chiesa joined hands with them for their Fashion Nightmare Collection.
Revenant RV NT is a sporty clothing brand with a pop-rock aesthetic, and on the other hand, Brando Chiesa, apart from being a popular tattoo artist, is also a fashion clothing brand owner. The former collaborated with the latter and made more buzz in the fashion scene in recent times with the kind of success story they created by their designs and collection. It is essential to notice how Brando Chiesa transformed the clothing brand's signature chain into his famous comic girls' animation and a skull, instead of the padlock, rising high in the industry showcasing his genius in fashion and designing. Not just that, Brando Chiesa even went ahead in reinterpreting the Revenant RV NT's logo, making it gothic with dominating pink tones.
Brando Chiesa's designs look mesmerizing on Revenant RV NT's clothing and have grown more intrigue in fashion lovers all over. The tattoo artist from Erba has been one since 2010. However, his quest to grow in the creative and artistic realm turned him into a fashionpreneur as well with his own clothing brand Brando Chiesa clothing. He wanted to express himself more, not just through tattooing, but through more ways, which led him to start his clothing brand. That is how he has also been collaborating with many other great brands like Revenant RV NT in the industry.
Find out more about him through Instagram @brando__xoxo.