San Diego FC, an MLS team scheduled to make its debut in 2025, has unveiled its logo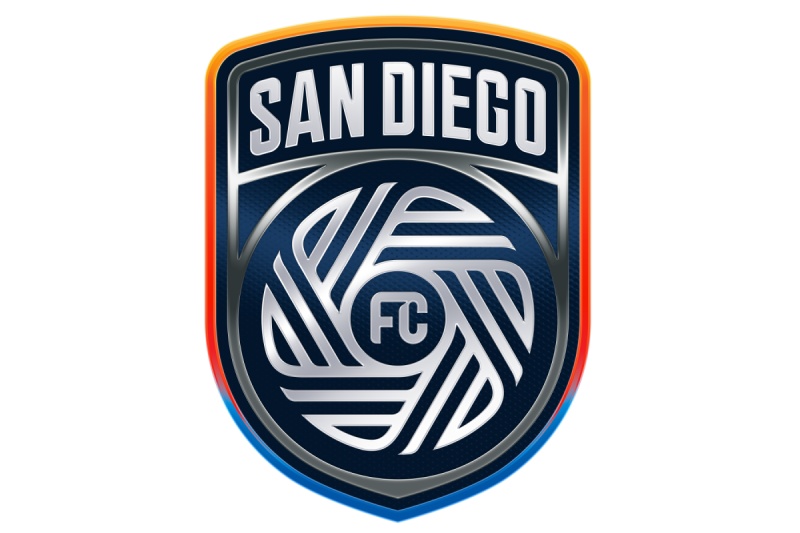 The San Diego Football Club, or San Diego FC for short, is the official brand identity of the city's MLS expansion team, which is scheduled to debut in 2025. On Friday night, the club is scheduled to reveal its new name, crest, and colors at a San Diego event.
It has been verified by numerous sources that the obtained logo is, in fact, the finalized version. By adopting the "Football Club" name, the organization will be the 11th MLS team to be designated as a "FC."
The Costa Rican design company Pupila, which also created the latest brand identity for the Costa Rican football federation, is credited with creating the brand, according to San Diego's explainer. However, non-sporting ventures have accounted for the majority of the company's work. "Months of research… through focus groups, member surveys and countless meetings and listening sessions with the San Diego community," according to Pupila, San Diego.
According to the explainer, the club's official colors are "chrome and azul," and the crest is centered around four "principal virtues" that characterize San Diego: "Gratitude, proud, not loud, diversity, and a state of flow." The club notes that the central portion of the crest, which consists of "18 lines representing the 18 communities of San Diego County," clearly demonstrates that flow motif.
"The flow," the club says, "symbolizes how we perform at a peak level while embracing San Diego's unique rhythm of life."
It is said that the "San Diego" at the peak of the top is curved to reference the arches found throughout the city's architecture.