Sonam Chanawala from Bharuch believes "Jo tumhe chahte hai woh tumse kuch nahi chahte hai"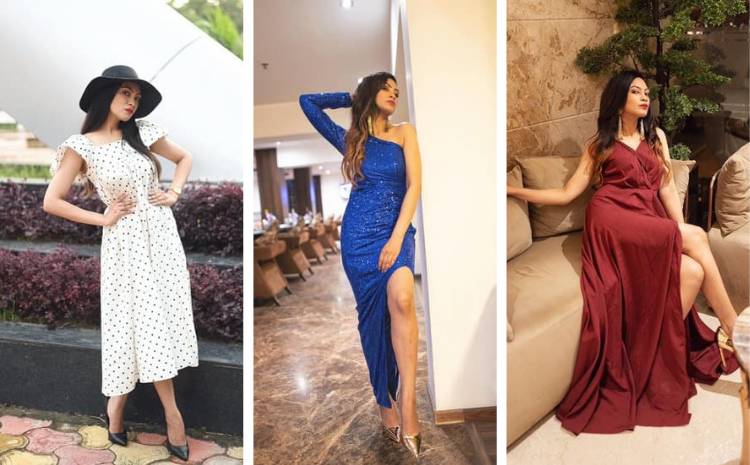 Our team caught up with the reputed fashion blogger and writer Sonam Chanawala from Bharuch, Gujarat. She has excelled in the blogging and writing industry with her sheer talent and is an inspiring personality. Here is the complete interview:
From where do you get the inspiration to write?
I am an avid reader. And I am a keen observer. And die hard romantic by heart. Life, struggle, and hardship inspire me to write.
Suggest three life-changing books that everyone should read.
Train to Pakistan
Book by Khushwant Singh
Sita's Sister
Book by Kavita Kané
The White Tiger
Novel by Aravind Adiga
One character from history that you think would have been fashionably most trending in his/her days? And why?
Diana Ross
American, 1944-present
Diana Ross, the original diva, has been celebrated throughout her lifetime for her glamorous taste in clothing. With her love for sparkling gowns, sequin jumpsuits, glittering jewels and coloured furs, Ross has been a fashion-forward woman ever since she burst onto the Motown music scene in the 1960s. Known for embracing her natural afro, she is a style icon for women of colour everywhere and shows no signs of slowing down now that she is in her 70s.
Share a few lines written by you that are close to your heart!
Jo tumhe chahte hai woh tumse kuch nahi chahte hai.
Who or what has been your greatest fashion icon?
Emma Watson, Kate Middleton,
Kate Moss
Do you think Brands keep an eye on fashion bloggers?
Yes they do! They are looking for influencers for their brands to promote for better visibility and they are not very inexpensive for marketing compared to celebrities. So it's a win-win situation for both a blogger and for a brand.
Which are your favourite brands and where do you shop most from?
I mostly shop from Zara, H&M, only clothing, mango, vero moda,
Indian and Foreign brands that you suggest?
There are many but i like Berrylush, the label life, wear your opinion, swishboss, the souled store.
There are a lot of people following you on your fashion blog. How do you manage this huge number of followers?
I try to be consistent as much as possible.
Advice for all our fashionable readers?
Advice for all the fashionable readers is that monochrome is classy. But I would like to suggest that we experiment with different colours as textures as well. Don't fit yourself into a box.
What is the best and worst thing about being a fashion, beauty, and lifestyle blogger?
Best thing is you connect with like minded people from all around the world. Can discuss fashion, trends, history, music and much more. You can even get inspiration for better styling.
There is nothing worse as such but sometimes you need to be seen all the time. You need to post frequently and consistently because If you are out of sight, you are out of mind.
What are some of your favorite fashion trends now?
I really like Corset tops and a saree with a jacket. These are my current favourite fashion trends.
What would you recommend to young girls who want to become influencers?
You need to be consistent. You will be noticed sooner or later. You won't get overnight fame or followers, so go with the flow and create your own space.
Aside from blogging and writing, what are you passionate about? What are some of your hobbies?
Aside from blogging and writing I am passionate about singing.
My hobbies are singing and writing.
What does feminism mean to you?
Feminism to me is equality. Equality at work, home, and relationships.
What area of feminism are you most passionate about and why?
Asking for equality doesn't mean that you are against men or you are superior to them. Both are equal and both should be respected equally and based on their merits.
Do you think feminists are dominant?
Having an opinion and having a voice doesn't make you dominant.
Do feminists hate men?
Lol. Not at all.
What do we expect from you in the future?
With a debut novel very soon.