Subodh Godara is the best fitness trainer from Dhottar, Haryana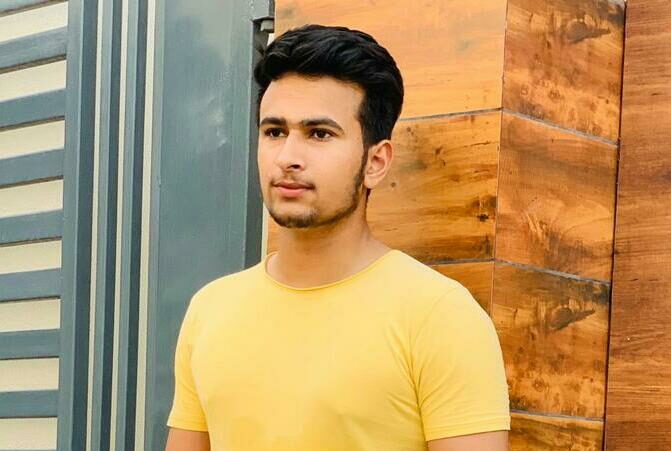 Subodh Godara a fitness trainer who was born on 17th December 2002.in Dhottar, Haryana. He is truly an inspiration for all the people who wants to be fit .He is an live example who is proving that there is no limits for dreams. His consistent determination and hard work always helped him to reach to a certain position where he is now. According to him if a person is fit then he is capable of doing anything and everything.

At a very young age Subodh runs a gym and he is the founder of 6 pack believer which is commendable. Subodh has proved himself any all the possible ways. He was not as fit as the way he is today. His journey has never been a cake walk. He invested his time, efforts and what not . this s the reason behind his success.

Subodh was never a fit person by birth. He was never blessed with the perfect body, but his hunger of being a fitness freak made him a person whom he is now. Earlier he was just 42 kgs. His hard work and determination towards his goals made him gain up to 72 kgs which is an achievement on its own.He not only worked on himself but also helped many other people. He believes that every person shuld be fit and fine. According to him if you are fit ou are confident and you shine. That is the reason that he works as a personal trainer for more than 5000 clients.

His some of the exceptionally great achievements are that he has played role of trainer for many celebs. He is always attracted towards body builders. He feels that body builders are the one who are always having perfect bodies. He is a person who has made himself an example for many other youngsters.

Subodh believes that health is wealth. He always that if a person wants to be healthy he has to be fit. He is not only setting an example but also giving a very tough fight to others in his field. Subodh says that if you want to be successful in your field you have to be focused, disciplined and also you should be hard working. He desires the people to know him for his talent and fitness .He believes that in whatever situation a person should never give up and should give his full dedication and efforts in what he likes.