Tesla releases fourth-quarter vehicle production and delivery report for 2022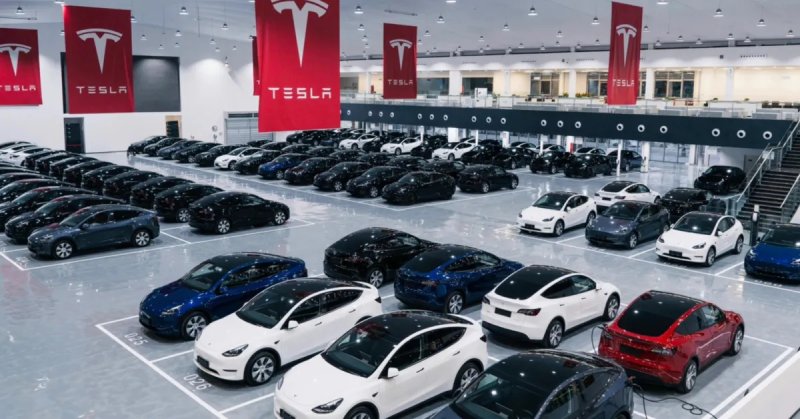 Tesla recently released a report on 2022 vehicle production and delivery for the fourth quarter.
The key numbers are listed below.
Total deliveries Q4 2022: 405,278
Total production Q4 2022: 439,701
Total annual deliveries 2022: 1.31 million
Total annual production 2022: 1.37 million
Tesla says that deliveries are the closest thing to sales. These numbers represented a new record for the Elon Musk-led automaker and a development of 40% in deliveries year-over-year.
However, the numbers for the fourth quarter did not meet analysts' expectations.
FactSet compiled a consensus of analyst estimates and found that as of December 31, 2022, Wall Street expected Tesla to report approximately 427,000 deliveries for the fourth quarter of the year. The FactSet consensus includes estimates that were revised in December and ranged from 409,000 to 433,000.
Martin Viecha, vice president of investor relations for Tesla, shared a consensus compiled by the company that matched those more recent estimates. The electric vehicle industry researcher @TroyTeslike published this consensus, which stated that 24 sell-side analysts anticipated Tesla deliveries of approximately 417,957 on average for the quarter and approximately 1.33 million for the entire year.
This year, Tesla started making cars in two new factories in Austin, Texas, and Brandenburg, Germany. It also started making cars in Fremont, California, and Shanghai, but it doesn't say how many cars it makes or how many people it delivers by region.
Tesla reported that deliveries of its entry-level Model 3 sedan and Model Y crossover totaled 388,131 units in the fourth quarter of 2022, while deliveries of its more expensive Model S sedan and Model X SUV totaled 17,147 units.
Tesla wrote in its shareholder presentation for the third quarter: "Over a multi-year horizon we expect to achieve 50% average annual growth in vehicle deliveries. The rate of growth will depend on our equipment capacity, factory uptime, operational efficiency and the capacity and stability of the supply chain."
Challenges confronted Tesla in the time period ending December 31, 2022, included Covid outbreaks in China, which forced the company to temporarily suspend and reduce production at its Shanghai plant.
Even though doing so could put pressure on its margins, Tesla also offered significant price cuts and other promotions during the fourth quarter in China, the United States, and other countries to increase demand.
Elon Musk recently asked Tesla employees to "volunteer" to deliver as many automobiles to customers as possible by the end of 2022. Additionally, Musk advised employees not to be "bothered" by what he referred to as "stock market craziness" in his email.
Over the course of the preceding six months, Tesla shares fell by more than 45%.
In December, a number of analysts expressed concern about the declining demand for Tesla's electric vehicles, which are relatively pricey in comparison to an increasing number of competitors' hybrid and fully electric products.
This year, Tesla stands to benefit from Biden's Inflation Reduction Act, which includes incentives for domestic production and the purchase of fully electric cars. Its competitors include industry veterans Ford and GM as well as upstart Rivian.
Analysts and retail shareholders alike attributed some of Tesla's 2022 share price decline to a so-called "Twitter overhang."
Last year, Musk financed a leveraged buyout of Twitter by selling billions of dollars worth of Tesla stock. At the end of October, that deal was done. Musk has caused controversy by making significant changes to the company and its social media platform since he took over as CEO of Twitter.
In anticipation of record deliveries for the fourth quarter and the entire year, Tesla stock prices began to rise once more in the final days of December 2022.