Television
Thomas Rhett Initiates The iHeartRadio Living Room Concert Series Presented by State Farm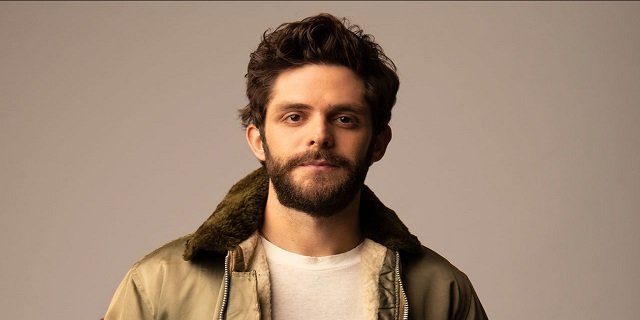 "Be a Light" singer Thomas Rhett will initiate "The iHeartRadio Living Room Concert Series Presented by State Farm" this week. iHeartRadio declared in an official statement Monday that Thomas Rhett will perform during the first streaming event Wednesday on the iHeartRadio YouTube channel and iHeartRadio stations at 7 p.m. local time.
The iHeartRadio Living Room Concert Series is an eight-week series highlighting musical performances. The series is intended to praise the significance of the community and share the power of music during the COVID-19 pandemic.
Out of appreciation for significant staff, a donation will probably be made to an included charitable group for every episode within the live performance collection and can embody call-to-action prompting watchers to donate.
Every week, iHeartRadio will donate and urge watchers to provide for an included charitable association for coronavirus relief. The episode including Thomas Rhett will profit Feeding America.
The first episode, that incorporates Thomas Rhett, will benefit Feeding America — and all through the productivity, he performs "Be a Mild," a tune that as of now has a charitable historical past, because of the officially released version advantages MusiCares' COVID-19 Relief Fund.
The official model of the tune, propelled late last month, alternatives vocals from Reba McEntire, Keith City, Hillary Scott, and Chris Tomlin, anyway Thomas Rhett performs it solo on the iHeart present.
"The living room has become a new stage. Until our live music events return, this is a way for millions of fans to stay connected to their favorite artists, while staying safe at home," iHeartMedia president of entertainment enterprises John Sykes stated. "We are excited to partner with State Farm on this new music series."
The iHeartRadio Living Room Concert Series is introduced by State Farm and officially produced by Joel Gallen.
"This crisis had the potential to separate us — yet in many ways has brought us together through creativity, innovation, and kindness," State Farm director of marketing Sue Beigie stated. "Together with iHeartRadio, we hope the Living Room concert series brings music fans together through their love of music in the comfort of their homes."
Thomas Rhett will play out his new single, "Be a Light," on Wednesday. Rhett released the song, highlighting Reba McEntire, Keith Urban, Hillary Scott, and Chris Tomlin, in March to help raise funds for the MusiCares COVID-19 Relief Fund.