8 Most Creative Instagram Accounts to Follow Right Now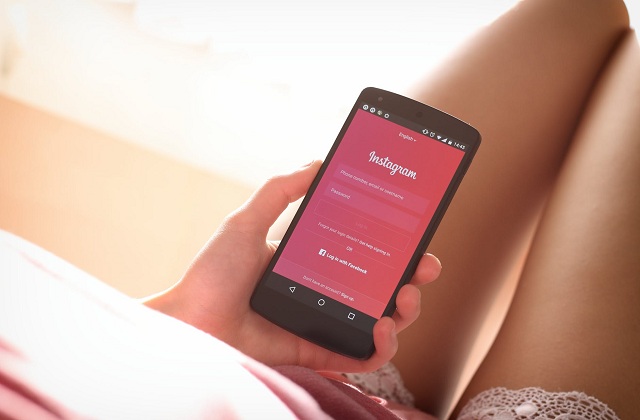 Instagram being a massive platform, we have brought to you the most creative and coolest accounts to follow. These creative accounts range from visual artists to directors and photographers. With 2021 right around the corner, these pages have been recognized for their artwork and uniqueness.
Hazard has become a phenom in the music video industry. The director has shot or edited videos for Drake, Future, The Weeknd, Shawn Mendes,& Billie Eilis. Hazard has quickly become very popular on Instagram. If you look at the followers number you will have an idea about his Instagram growth pace. He has made viral videos for Drake, The Weekend, and more recently Lil Uzi. His IG has a display of amazing videos with fast cuts with a lot of energy in it resonating with many users on the platform.
Josh Pierce makes incredible 3D rendered images and scenic landscapes. His style is incredible and his Instagram pages reflect his art. He is better known by his online pseudonym JPierce and is one of the breakthrough artists in the world of surreal 3D concept art.
Theo Skudra is the director, photographer, and visual artist for Drake. Growing up in Toronto he winded up on set for one of Drake's music videos and since then his talent and work have greatly evolved. His work mostly revolves around using film. It's almost like every shot becomes instantly classic and nostalgic, and his IG feed reflects this feeling and emotion. With an entire feed of the only black and white Skudra's work is impeccable and unique.
4. Anthony Hillard (@antsoulo)
Hillard is a very prominent photographer for Future, Drake, Lil Uzi, & A$AP Rocky. Growing up in New York he started out taking photos of streetwear. After moving to Atlanta, he got a gig to work with one of Future's clothing brands Cease & Desist. Soon after excelling there, Future brought him on tour as his lead photographer. From here is when he got his big break, his photos are stunning and he seems to perfectly always capture the moment.
Indigo Suave is an upcoming visual artist and director. Currently a Princeton film student, his style is very unique and this is replicated so vividly on his IG. His page makes these lists purely for its creativity and design, something that is not seen on Instagram. His page is a blend of photos and videos, but the way it is displayed is unbelievable. An array of visual projects are flooded on his timeline giving you much to explore and giving you a bigger picture of his work.
Damian Borja is an LA-based photographer and portraiture specialist. His images explore an array of colors and fantastical vibrancy. His IG page emits a radiancy that simply pops out to his audience, a style, and workflow that Borja can be proud to claim as his own.
No introduction is needed for this phenom. Popping out into the music video scene in 2013, Cole Bennett has made himself known for his wild editing techniques and trippy effects. His visuals sparked the era of fast-paced, quirky images to express music. Follow his page to see more if you don't already. His IG is a gift that keeps on giving. And he seems to only be getting better.
Karena Evans has quickly become one of the most sought-after directors and visualize since being the mind behind Drake's "God's Plan" and "Nice For What" music videos. A style that is simple and elegant. She consistently captures what needs to be captured. Growing rapidly these past two years, we can only wait to see what she has in store for us in the upcoming year.