Visionary Leadership: Shaping the Global Italian Furniture Scene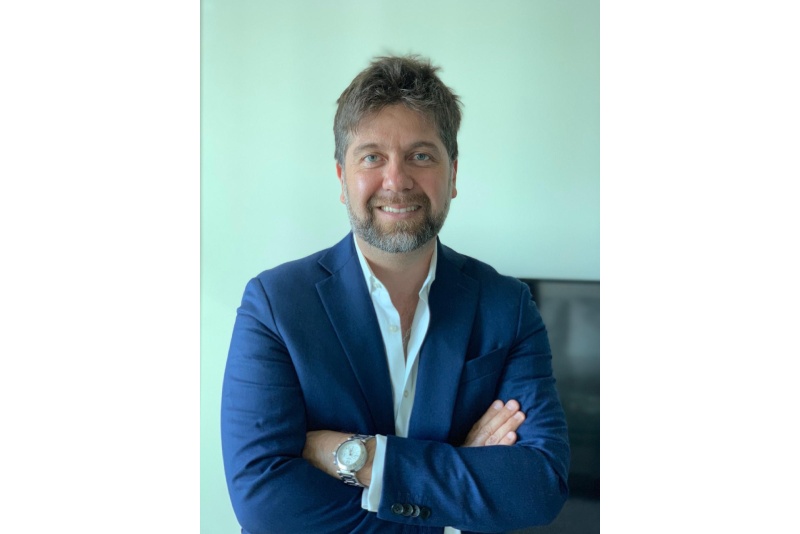 In the high-stakes world of design and architecture, the Italian furniture industry stands as a paragon of stylistic excellence and innovation. Italy's leadership in this realm is not accidental; it's the result of visionary leadership that has transformed Italian furniture and design and redefined the global furniture scene.
At the heart of Italy's dominance lies a breed of leaders who are not just businessmen but artists, innovators, and cultural ambassadors. Their deep understanding of design, attention to detail, and commitment to quality have helped them push stylistic and technological boundaries. Let's delve into the remarkable transformation these leaders have brought about.
Visionary leaders like the late Piero Ambrogio Busnelli, the founder of B&B Italia, transformed Italian furniture into a global phenomenon. Busnelli saw the potential of using cold foam molding, an industrial process used in car production, to revolutionize furniture design. His forward-thinking approach to craftsmanship and innovation set the groundwork for Italian furniture's global rise.
Meanwhile, Patrizia Moroso, Art Director of Moroso, championed the power of aesthetics, believing in its ability to evoke emotion and define experiences. Her leadership led to collaborations with world-renowned designers and architects, blending diverse artistic perspectives to push the boundaries of what furniture can represent. This approach, deeply rooted in the core values of Italian design, paved the way for Italy to become synonymous with luxury and quality.
Leaders like Giulio Cappellini of the Cappellini brand took Italian design to new heights globally. Recognizing the potential of design as a form of cultural expression, he sought out emerging designers worldwide, fostering an international design dialogue. This global mindset bolstered Italy's status as a design superpower and established Italian furniture as a universal symbol of sophistication and elegance.
Visionary leadership in the Italian furniture industry has recently embraced the urgent need for sustainability. Leaders such as Maria Porro, president of Salone del Mobile Milano, are at the forefront of marrying aesthetics with environmental consciousness. This push towards sustainable design is setting new standards globally, highlighting the role of design in addressing environmental challenges.
In the face of the global pandemic, the Italian furniture industry's leadership has shown remarkable resilience. Claudio Feltrin, CEO of Arper, navigated the crisis by leveraging digital tools to keep the wheels of design, production, and distribution turning. This ability to adapt quickly to unforeseen circumstances further underscores the strength and versatility of the Italian furniture industry.
These visionary leaders' impact extends beyond crafting beautiful pieces. They have shaped a whole industry, fostering innovation, embracing sustainability, and championing the power of design as a global language. The result is an Italian furniture scene that's not just a testament to the nation's rich heritage but also a beacon of the future of design.
In the end, the transformation of the Italian furniture scene isn't just about the product but about a philosophy that marries art with industry, tradition with innovation, and local craftsmanship with a global vision. It is a testament to the power of visionary leadership to build industries, shape cultures, define eras, and transform the world.
About The Author
Javier Cassoni is the CEO of Cassoni LLC, a top-tier Italian furniture distribution firm revered globally.
He founded the company in 2002. He has established himself as a trusted client resource with his unwavering commitment to sourcing the best leathers, fabrics, and combinations.
Cassoni is the go-to importer of high-end Italian furniture and accessories for North and South American markets. Mr Cassoni's extraordinary dedication to quality has made him the premier choice for discerning clients.
Cassoni ventured into business with an architectural background, inspired by his deep-seated respect for Italian culture and design. His admiration for Italian brands' meticulous craftsmanship has seen him build relationships with hundreds of brands during his prolific career.
His company represents over 100 distinguished brands, showcasing their products to 40,000 architectural and interior design clients.
Mr Cassoni's clientele spans esteemed interior designers across the U.S., servicing an array of high-profile figures, from presidents to celebrities. With Mr Cassoni at the helm, the company continues to set the standard for luxury furniture distribution.
Throughout his illustrious career, he has developed an exceptional knack for selecting stunning pieces.
He has masterminded contracts with some of the most well-known hotel groups globally and several luxury resorts in Las Vegas.