Wisdom is Greater than Weapons of War by Wycliffe Tyson – Officially Top 10 Best Selling Author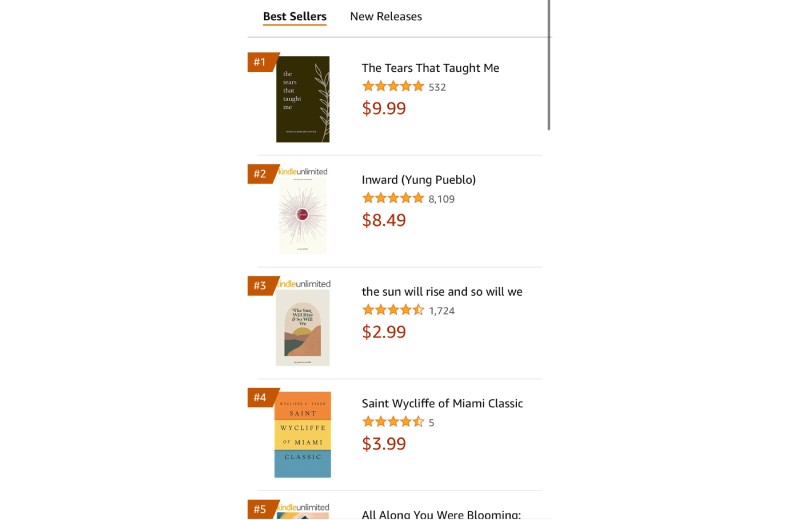 "Wisdom is greater than weapons of war", as quoted by Wycliffe Tyson born on the island of Nevis in the West Indies. This inspirational speaker is a passionate poetry writer and powerful prayer warrior. Since 2013 he has made it his mission to establish a platform of ministry in walks as a servant of God, to praise God's undaunted truth so that it never fades away on his watch upon this earth. He is a military veteran who has traveled the world to inspire others and seeks to give strength to the weak to keep going and pushing through hardships. His "Seas of tranquility" prayers with music are Available on Spotify and all streaming platforms. It will undoubtedly bring transparency, transformation, and true healing into the lives of many that are broken, lost, and afraid of seeking true healing.
Wycliffe's words are proving to inspire many, as on March 14 "Saint Wycliffe of Miami" Officially peaked at number 4, as Top 10 bestselling Authors and Ranking at #81 top 100 as well! Make sure to get inspired and Check out his latest book on Amazon. "Saint Wycliffe of Miami Classic" and also his new release "Saint Wycliffe of Miami Quotations".
Saint Wycliffe of Miami Classic
Saint Wycliffe of Miami Quotations
Listen to Wycliffe Tyson's: "Seas of Tranquility"
https://open.spotify.com/album/24UuJd31BkezucpL1JWdpW?si=IDwXHKcfTqKLkqkX2wKliw

Follow "Wycliffe Tyson"
Twitter: https://twitter.com/Tysonwycliffe | FB:https://www.facebook.com/wycliffe.tyson
PR: @juelsofrome | jorpr.com | Written by: Xavier Adams Jr. @darealceozay