A review of rap in several countries with Mamrez, a prominent Iranian rapper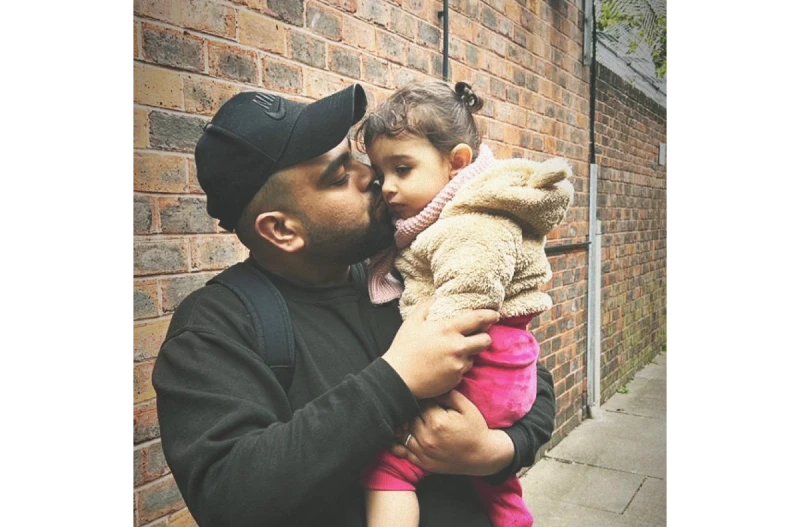 If children between the ages of 2 and 18 spend 7 hours a day in some form of media. You can not bury your head in the ground like Quebec and expect your children to do only good and useful things.
 Recently, Putin (President of Russia), in order to deal with the negative consequences of rap music in this country, called for control and direction of this style of music, pointing out that if it is impossible to stop this kind of music, we must direct it.  Putin called the foundation of "rap music" based on "violence," "drug use," "illicit relationships" and "socio-political protests," and expressed concern that the process would provide a platform for increasing addiction rates and, consequently, Humiliation and humiliation of the nation. (1)
 However, it should be noted that Russia is not the only country that protests against rap music, and many statesmen and prominent people from other countries around the world use this style of music for various reasons, such as "spreading violence", "creating frustration in society" and "leading young people to  The "addiction side" is the opposition.
 Roger Ebert (American screenwriter) believes that "rap has a bad image in white circles. Many believe that rap contains obscene, violent, and offensive language towards women. In fact, some  "These are the words. Rap ​​expresses the desires and anger of a generation." (2)
Rap music is divided into sub-genres of "hip-hop", "romantic rap" and "dis love", which violent and militant groups call "street rappers".
Where did Rap come from?
 Black Americans took to the streets in New York in the 1970s, when racial discrimination and white oppression plagued them and sang their rhythms and songs to protest.  It was here that a new style of music emerged, called "rap", which was originally known as "CNN" by black Americans because of its creators.
In fact, "rap" is a new style of Western music, used to express public protests and socio-political violence. In the beginning, this style of music had a growing trend away from individual and social deviations, but gradually, during Western capitalism, which used every means for its own greed, the two phenomena of "addiction" and "illegitimate relationships" were added to it. So that by spreading it among the youth, while preventing conventional protests, it can put targeted use on the agenda, and we have seen that rap music is gradually deviating from its original path and with widespread distortions such as the spread of social violence. Rude and insulting words and even addiction accompanied.
But it should be noted that "rap" quickly came out of the black monopoly and whites also turned to this style of music and added other sub-genres to create this music from very fast beats with the singer shouting that it has a harsh and harsh voice, ordinary professions. Express it independently of morality and sometimes with rhythmic words, fast and in a row. Because for the fans of this style, reading fast while using inappropriate words increases the attractiveness of rap!
Distortion of "rap" in Iran
 In this turbulent market, our country is no exception to rap music, and in the late 60s and early 70s, many young singers turned to it.  But because most of the content of "rap" lyrics contained inappropriate words, protest, anger, insult, and blasphemy, the cultural community, and the traditional music elite protested so much that restrictive laws were enacted.
 Today, sadness, grief, anger, and protest are mainly expressed in rap music and because of this, it has attracted the attention and interest of many young people.  On the other hand, since the production of this type of music does not cost much due to the non-release of the album and obtaining a license, each person, in any stereo with a poem that had a small content and literary strength, protested, called himself a "rapper".  "Knowingly and began to produce pieces of music, and unfortunately this process paved the way for the mushrooming of rappers in Iran.
 Hassan Ali Shiri (songwriter), about the social status of rap music and its feedback in society, believes that the origin of rap music in its original form, created by blacks, had a protest origin;  However, even in countries like the United States, this type of music has changed.  In our country, rap music is not legal and inherently rap can not be legal, because its purpose is to protest and go beyond the framework.  If we want to confine rap music to a framework like a license, it does not make sense and it can no longer be rap.  In fact, the music of "Persian Rap" can not be called protest music, although most young people who go to this kind of music are inherently protesting, the words they present is not a progressive thought behind it and only one can in  The community speak differently if it has an idea, and I have not seen an idea in Persian rap. "(3)
Rap Injuries
"If children between the ages of 2 and 18 spend 7 hours a day in some kind of media, you can't bury your head in the ground like a partridge," says Dr. Susan Batrus, head of the Department of Behavioral Diseases and Child Development. And expect your kids to focus only on the good and the useful, Certainly rap music is not the only music that portrays a bad role model or can negatively affect your teens' behavior, with nearly 1,000 media studies to date Has been done and they have all come to the conclusion that it has a strong impact. "(4)
But apart from global research, in general, this type of music can cause a lot of mental and physical damage to people, which are:
– Addiction
– Suicide
– masochism
– Other harassment
– Social anger
– Disappointment and depression
Rap music is divided into sub-genres of "hip-hop", "romantic rap" and "dis love", which violent and militant groups call "street rappers". More ethical groups that incorporate social values ​​into their poems and fight the bad with a more positive outlook are pop-up, entertaining, romantic, and romantic raps, but romantic rap is more popular with Iranian audiences because of its spirits. And their interests are more compatible.
Significantly, the Dissolves speak deeply of despair and destruction, often leading the listener to death and suicide, to the point that, according to school educators and counselors, the root cause of most self-harm and depression among young people and adolescents is hearing. They have found this style of music many times.
The blunt expression of sexually arousing words also has a profound effect on the listener's abnormal sexual behaviors, and because many rappers become excited and start singing after taking drugs, young people also tend to use such substances.
Most people with mental illness are interested in rap music. Rap music can also help predict this mental disorder in the future.
On the other hand, according to American researchers, what causes violence after listening to some music is not the song, but the semantic load of the words used in it. The negative connotation of words can sometimes increase negative emotions and violent behaviors. Words can even affect the way we look at society. This is especially true when using obscene words in music. (5)
"Most people with psychosis are interested in rap music. Rap ​​music can also help predict this mental disorder in the future," the Daily Milder magazine reported, citing Dr. Pascal Wallisch (a New York University researcher). . (6)
 We have heard and heard many times about the effect of music on the human soul and psyche.  If music is so exciting and meaningful, how can it polish and sanctify the human soul, and how can vulgar, violent, or overly sad music lead a person to emptiness and meaninglessness, destroying his soul and psyche and inefficiency?  However, there are some music experts who have endorsed Persian rap, saying: "Because of its popularity among young people, it is good for the Ministry of Guidance to reconsider it, and songs with critical themes along with patriotism and altruism, such as 'Soldier of the Fatherland.' To be produced legally so that we can correct this process while not confronting the youth.
PS:
1- Rap music should be controlled and directed, Journalists Club
2. Israelis, racists who shoot in the shadows out of fear, Tasnim News Agency
3- Is rap music good or bad ?, ISNA news agency
4- vulgar rap music: its effects on society and youth, people's information base
 5. Tell me what you listen to say who you are, Psychology Research Center
6. People with "psychological abuse" are more interested in rap music, Parsineh