Benchmark Entertainment newest addition 'Ab Aaja' by Gajendra Verma and Jonita Gandhi sets the bar high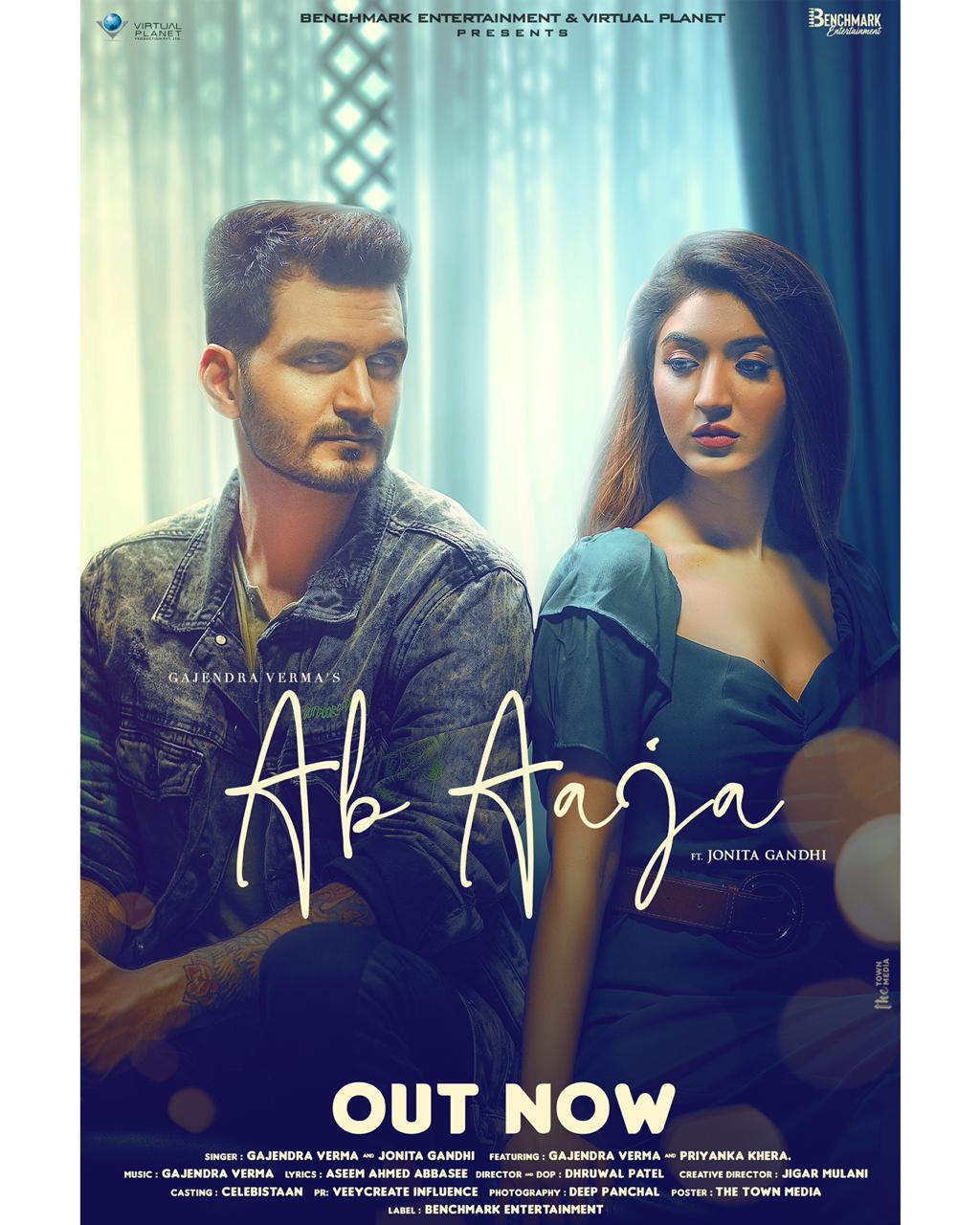 Benchmark Entertainment is on a spree to treat audiences with exceptional music videos and this time they have raised the bar with their latest tract titled Ab Aaja sung by the extremely talented duo Gajendra Verma and Jonita Gandhi.
Benchmark Entertainment & Virtual Planet gloriously released the most awaited song Ab Aaja sung by Gajendra Verma & Jonita Gandhi featuring Priyanka Khera in the music video as a lead opposite Gajendra. The alluring music video of this song has been shot in Chandigarh. Jigar Mulani has served as Creative Director for this project. The expressiveness and depth of this song has kept people hooked to it. The music of this song is very much appreciated and cherished by listeners. People are finding it soothing and dulcet. The lyrics of 'Ab Aaja' written by Aseem Ahmed Abbasee is so gripping that it leaves listeners humming the song on loop. The video beautifully depicts the theme it is based on which says, 'When love is real it always finds its way and then forever it stays.
Till date, Benchmark Entertainment has been religiously keeping their fans engaged with content and tracks that have gone ahead to become a hit amongst fans. Fans are looking forward to witnessing more tracks by Benchmark Entertainment in the coming time.