"Financially, the goal is long-term", says Ajay Shetty, Founder & CEO of Salud Beverages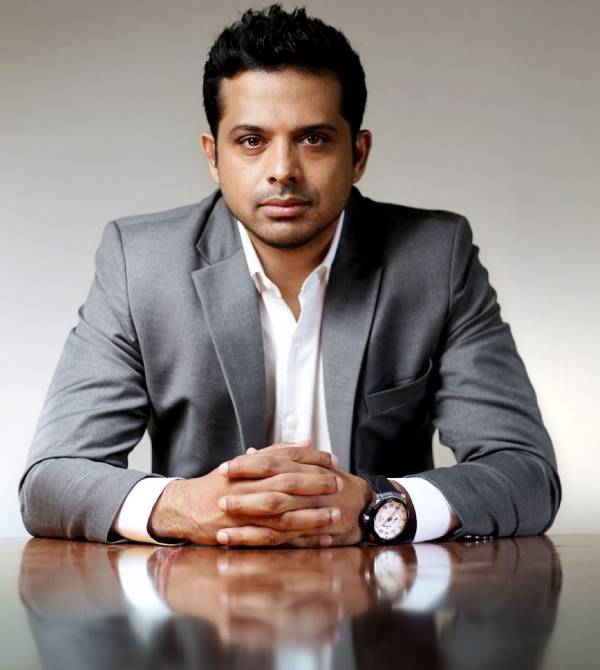 Bengaluru based businessman – Ajay Shetty – completed his graduation from Christ College, Bengaluru and followed up with a master's degree from New York Institute of Technology and New Jersey Institute of Technology. Ajay has always been an entrepreneur at heart, even though he started out in the finance industry. His experience as an ex-banker with Morgan Stanley and Merrill Lynch gave him a firm grounding in how financial markets operate globally, with experience in New York and Hong Kong. Ajay enjoys his time with family and friends, loves travelling and plays a good sport. Here he speaks about his new venture Salud Beverages and more.
1. Tell us something that is true, that nobody agrees with you on in your company.
It's nothing to do with business but I guess it would be about how old I am.
2. How do you see the company change in two years and how do you see yourself creating that change?
The change is already in progress. It's more of an evolution and we believe in evolving constantly. As Heraclitus' quote goes "Change is the only constant" and that is what we are working towards. What we plan to achieve in the next two years is more significant in terms of presence and not significant in terms of approach. There will be many new products that we will be presenting. This is the primary change one will witness. We will also be focusing on a larger footprint nationally and internationally which is more exciting. In India, we want to be available at least in 15 states by our second year of operation.
3. Give me one word that describes you.
Happy.
4. What would your long-term strategic vision be for your company?
The long-term strategic vision is the continuation of the short-term strategy, where our focus is primarily on brand recollection, product and availability with the manufacturing facilities in India and one other country for which is already in discussion. The idea is not to just produce alcoholic beverages but to also produce non-alcoholic beverages and truly be an urban lifestyle company in terms of all the other ancillary businesses too. Therefore, the goal is to be a global player that makes classy, non-conformist, modern, accessible and aspirational beverages in general and for it to sell to be able to create experiential centres, music, clothing all of which will be our value add that we will bring to the table.
5. Share your top three goals for the company.
The only goal that we have is to continue to cater to our consumers, i.e., by being available, adaptable and listening to our consumers. Our goal is to be attentive to what our consumer needs. It's all about our consumers at Salud Beverages.
6. What is the profit that you would like to target as a start-up?
Financially, the goal is long-term. We are looking to be operationally profitable after the second year and fundamentally profitable within the 5-8 years which is the standard strategy we have in mind. The agenda is to gain as many consumers as possible across the diaspora whether it is in India or globally. The hard work has begun as we kicked off the brand and we will continue this along with the company's growth.
7. It is that time of the year where the financial returns are out. Are you happy with the returns your company has achieved?
We are in the first year of operation and we have already gone through a session of COVID at the beginning of the year and experienced the other. But in terms of business, we have still been able to achieve the targets. We are extremely happy about it. Are we done with the job yet? No. I can say that we are working towards the process and there is no space for celebration yet.
8. As a CEO, how do you ensure success regarding these priorities?
Success is very loosely defined in many people's vocabulary. But for me, it is the effort and time that you put in. Every individual has a completely different perspective. Some people analyse through sales and some through consumers. For me, it is the hard work and the effort that the team puts in and the other tangibles are based on that. We measure this effort by the various factors, like the hours they put in, the conversations that they have, the places that we are available at, the kind of noise we made in the market or the feedback we get on the brand. All these factors and more come into play but as a pure-play business, we also have a finite figure to achieve. So specifically to me, success is a combination of many things.