Global biggies eye Power Sportz -Kanthi D Suresh driving force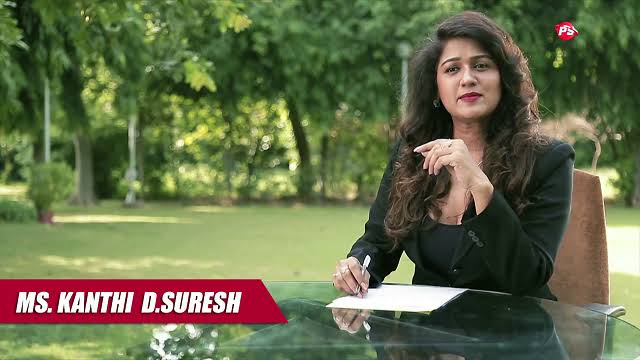 As Power Sportz shifts its gear, swerving towards a wider global market, the outcome is largely attributed to the growing popularity of the channel and burgeoning viewership crossing millions.
After closing a deal couple of months ago, with Uber Careem, the billion dollar cab-hailing company in the Middle-East, there are reports of a potential tie-up between Power Sportz and a sought-after ad exchange publisher in the world. Meanwhile, Power Sportz also bagged the India Excellence Award, launched by the former President of India Mr. Pranab Mukherjee.
Kanthi D Suresh, the Editor-in-chief of Power Sportz, received the award at Burj Khalifa the eponymous Dubai symbol. Attended by ensemble guests that included Bollywood celebrities, sports stars, and dignitaries from Dubai and Britain, she was presented the award by members of the Royal families who also graced the occasion.
Soon after the runaway success of the World Cup coverage, Kanthi D Suresh took over all the sales tasks of the channel and since then has catapulted Power Sportz into the global map. On their radar, international biggies are now keen on joining hands with the India's first digital sports channel. Inside sources have revealed that the agency which is getting into a contract with PS, is the second largest in the world and is headquartered in Los Angeles
There are reports that the entire VOD inventory of the channel would be put on sale as international clients vie to collaborate with Power Sportz. In a meeting last month, Kanthi hinted about onboarding 10 advertisement clients. But, looking at the swelling number of clients who have shown interest in the channel, it would go beyond the estimated 10. Infact, it seems like the testing phase has already begun on the web url, www.powersportz.tv
The ad campaigns would be geo-based and would be designed by experts, it is learned. However, further details are still awaited.
It seems, there would be less dependence on Indian ad campaigns as Power Sportz is flooded with overseas offers and the focus would be entirely on global advertisement clients. Looking at the achievements in the last one and a half years, Power Sportz has surely come of age now.