Hardwork and Practice are the secrets of success, says Raksha Jha the new musical sensation of India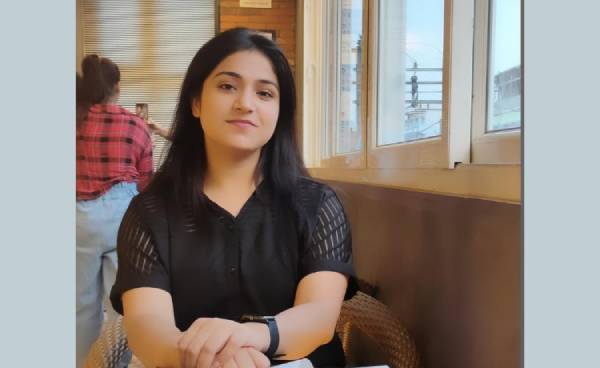 The Pyar hua, Iqrar hua and Naino ki Baat cover singer Raksha Jha created a lot of buzz in the music industry after hitting close to a million views on her music videos on Facebook. The young musical sensation originating from Bihar, is certainly making the news again due to her supremely gifted voice.
Raksha started her musical journey with a lot of hard work and hours of practice. Singing for hours and hours and practicing vocals in the perfect way have made her the star she is today. Together with her peaceful attitude and a calm persona, she is surely the one who will rise more and more.
Her hard work is evident in the quality of her melodious voice. With several songs up her sleeve besides an active social media presence, Raksha's musical journey that began some years ago is quite inspiring. She has sung several melodious original songs but rose to fame with the covers of Pyar hua iqrar hua and Naino ki baat, both of which were widely appreciated on social media. Pyar hua iqrar hua cover by Raksha crossed 819k views on Facebook.
Appreciated by DJ Sheizwood, Rahul Roy, and a lot of big names from the industry, Raksha began her singing from stage shows and now she is a popular recording artist. Her charming personality makes her one of the best persons to excel in the music industry.
When asked about her Bollywood dreams, Raksha said, "I am slowly rising and the ones that rise from the ashes like Phoneix are the ones who never overlook the roots. I will be the same Raksha as my close ones know me even after I become a superstar in the music industry.
Not only is Raksha Jha a remarkable singer, but also an astonishing person. We are already excited to hear a lot of new original and cover songs by her!