Jesus Presinal (JP): Breaking Records with his Breakdance and Photography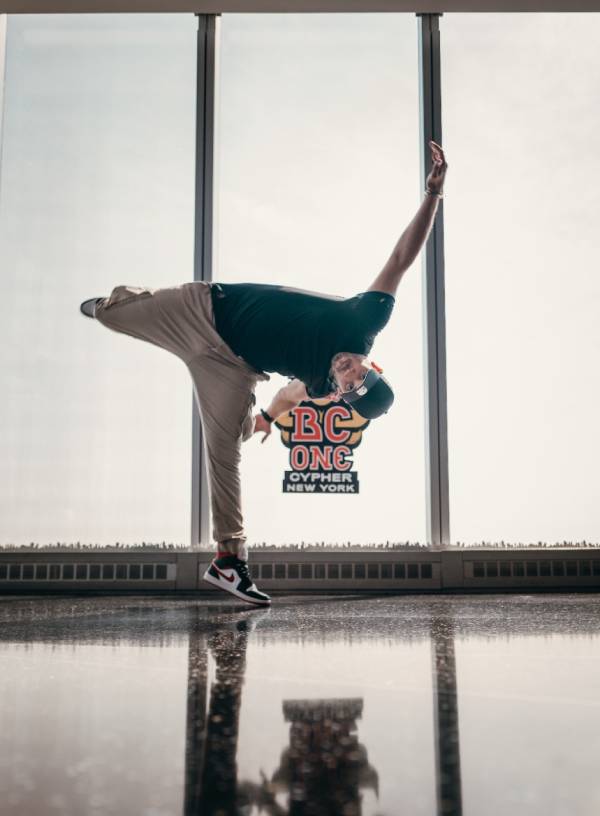 Today you will meet a multi-talented artist who has made his name in the industry with his exceptional skills in breakdancing and photography. Jesus Presinal (JP) is a professional breakdancer, an amazing photographer who is passionate about representing art in a great way.
The talented star, Jesus Presinal started his journey as a breakdancer. The person who got inspired by the breakdancing crew himself has now become an inspiration for many. His passion and love for breakdancing helped him to reach the place where he is right now. He has performed in the videos of many great artists including French Montana and Becky G. Up till now, JP has worked in many videos and set the stage on fire with his jaw-dropping breakdance. He has also toured with Jlo and Madonna along with being featured in MTV's TRL. If we look closely at his journey, you will find him in many other tv shows and movies as well.
However, JP who always had showcased his dance skill in front of the camera became the man behind the camera- he started his career as a photographer. He took both of his skills together and undoubtedly excelled in both of them. Instagram reels and TikTok have played a major role of conveying his art to the audience, who loves and appreciates his work. His incredible photography skills will leave you speechless just as they amazed the brands who then approached him to represent their products in his pictures. JP has maintained his Instagram page with his extraordinary, gravity-defying captures that tell you everything about his photography.
Some huge brands like Denizen by Levi's, ONE Bar, 1800 Tequila, Starbucks, and Nikon collaborated with him to market their products. It takes effort, time, and of course the right set of skills to be good at something and JP is a perfect blend to be a good photographer. He always focuses on the purpose of the picture, be it for a shoe brand, a clothing brand, or to represent a location and then he takes the photographs accordingly. With time, he was enthralled by the idea of shooting other people as it not only helps in gaining confidence behind the camera but he also pours his creativity into it by taking candids and other shots.
Before Covid-19, JP was working on Celebrity Cruise Lines luxury ships that took him to picturesque places like Barcelona and Naples. He is all set to travel more and capture more. His major source of inspiration is the audience who appreciates him and encourages him to continue what he has started. He is so enthusiastic about the thought of people looking at his photographs and wondering how he did that. JP exudes what it means to be an artist. His dedication to his work and his urge to inspire people through his images shows the kind of an artist he is.
JP has gained success since the beginning of his journey and will be more successful ahead as well. He believes in himself and his dreams and that is what brought him immense fame and success in the industry. He dreams big, works hard, and achieves his goals. You should check out his Instagram page for amazing content and inspiration, @officialjpnyc