Entertainment
M. Bala Bhargavi aka bhanu_1006 a social media influencer now a renowned Businesswomen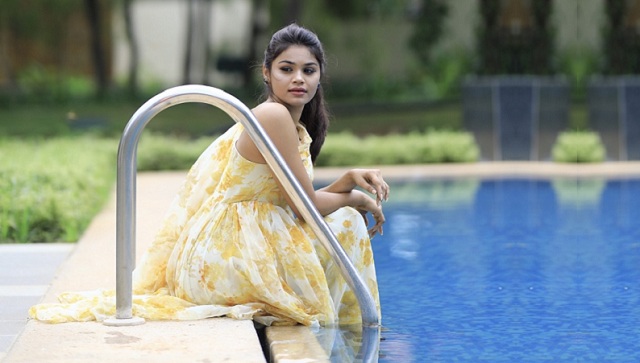 Digital Platform is a life changer for many creative people, especially those who are good at creating good quality content like Vlogs, short videos, and all. With Tik Tok, IG, and all came to India; we are seeing a surge of many entertainers, creative content creators who become social media influencers in a short time. It was like born to entertain with their creative videos. In the last three to four years, we have seen so many big names emerge as a social media influencers and then become an entrepreneur.
Out of that top list, we came across one entertainer, entrepreneur a woman entrepreneur, and social media influencer who is in the limelight since 2018 with her first popular clip 'Ranu Ranu'. Right from there has been no stopping in her popularity, and today she is one of the most influencing personalities from India who is widely popular even on Social media platforms like IG. We are talking about M. Bala Bhargavi, aka Bhanu_1006.
Yes, Bhanu_1006 is a perfect example of beauty with Brain and entertainer. She is a sweet looking girl who has millions of followers in India and other parts of the world. Her passion for acting and dancing has helped her a lot in life. That's the power of social media from one Tik Tok video to today's leading social media influencer of India, Bhanu_1006 is an example to many talented people who are willing to do something in life. She inspires you and gives the belief that anything is possible in life if you are determined and passionate about trying new things in life.
She believed in her talent of dancing and acting, and she kept on posting videos on various platforms, what is the good thing about her is that she never crossed the limit, she gained stardom all on her talent, not on other things. From 2018 till today she has come a long way. Today she is a popular social media star who is taking part in many small screen shows. She was seen in cash (ETV) and Anukunadi okati aiendi okati 2020.
Today M. Bala Bhargavi is a proud businesswoman who is also the brand face of many top brands in India. Great to see personalities like M. Bala Bhargavi leading from the front and giving belief to millions who wanted to do something in life.
In one recent interview, she gave a special message to society: Social media is a very powerful platform, with a huge audience. All our influencers are trying our best to entertain you all. I hope everyone gets a moment of refreshment and could pass their time in between their hectic daily life schedules by watching my videos.