Music
Meet Musata DJ and Producer, and one of the founders of the "MUSATA MUSIC" label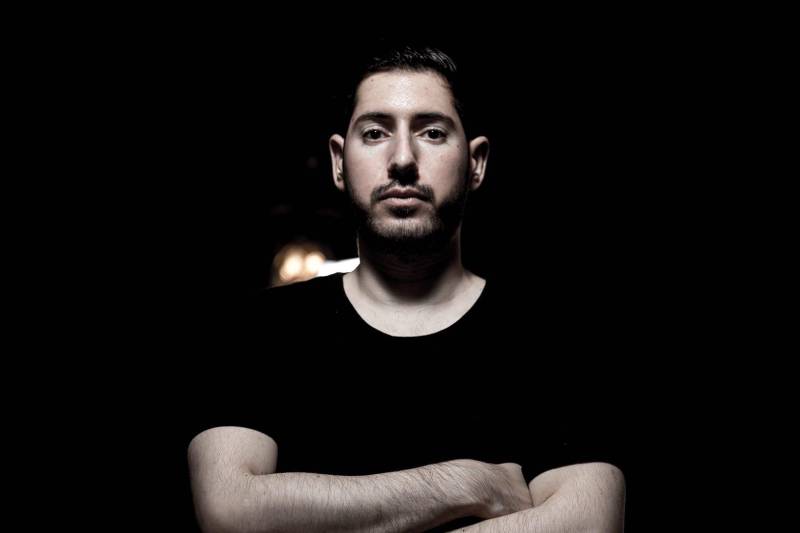 This is Mostafa Bahari, born on January 26, 1990 and known as Musata is an Iranian DJ and Producer, and one of the founders of the "MUSATA MUSIC" label.
He became interested in music from childhood. Musata started working with various music applications aged 12 and then began working with the powerful FL Studio. Also he's one of the Image-Line's (FL Studio) official artists.
He says:
"I love this music from the depth of my heart and as a spiritual seeker, I can feel the hidden treasure this music will lead us to. I'm determined to create and spread music to help awakening the soul within the heart to the eternal love it's made of. Then, I would like to meet you and rise together <3 While the music is touching you, know that I care for you. When I make music. Every project is a new journey and doors to different sonic avenues open with each one. I step away from reality and enter a world of imagination, surrealism and forgotten dreams. "My music is a reflection of my feelings, it comes from a genuine place that I want people to connect with. I feel comfortable expressing myself through music and I hope people can relate to that". One of the most important things as an artist is to know that your fans support you. Music describes exactly what words can never achieve. Let the music speak for itself!"
His lifelong passion for music has driven him to create a wide variety of multi- genre tracks, surprising his audience with each release. While Musata's sound could be mainly cataloged as progressive trance, his include big room, heavy bass progressive, and electro house elements in each song. In the past 4 years, Musata's energetic productions have racked up plays all over the world in major festivals and nightclubs by the likes of Armin Van Burren, Dimitri Vegas and Like Mike, Steve Aoki, KSHMR, Dash Berlin Brooks, Will Sparks, Alok, Vinivici, Martin Garrix, Nicky Romero, Blasterjaxx, The Chainsmokers, David Guetta, and much more.
Musata has become a mainstay in Iranian music over the last few years due to his ability to command dance-floors with ease and craft effortless club tracks that continue to dominate. It comes as no surprise then that Musata has been given the nod of approval from some of the biggest names in EDM, Armin Van Burren, Dimitri Vegas and Like Mike, Steve Aoki, KSHMR, Dash Berlin Brooks, Will Sparks, Alok, Vinivici, Martin Garrix, Nicky Romero, Blasterjaxx, The Chainsmokers, David Guetta and more.
Now he released his massive track"Bringing This Sound" with CALV which is doing some dancefloor damage all over the globe and reached #4 on Beatport's Electro House Chart!
Also he's reached #1 on Beatport's Big Room Psy Chart!
and reached #1 on Beatport's TRAP Chart!
As DJ's, he also having a positive impact on the scene. he recently released a massive dancefloor hit called "I Got You" with Italian a JVSTIZ on his imprint Musata Music.
Musata Music is an EDM record label, Now his label is one of the best labels in the world! A lot of artist trying enter to his label.
Established in 2019, "Musata Music" is an EDM record label.
His label here to elevate and inspire the next generation of EDM talent! Artists, you can send unsigned demos of your tracks to [email protected]
Musata an EDM dj/producer from Karaj who connected with global audiences following the release of certified club bangers 'Valhalla' & 'Change No More' – charting a Beatport #1 Psytrance and Trap, named BBC Radio1 Pete Tong's future Star.
Musata composed many songs, including, "Royal", which was published by R3size Recordings. The Musata hype was lifted to a new level in the summer of 2017: The track stormed Beatport and reached Beatport Bigroom #54 and at peak. With the latest EP called 'I Got You' the Musata Music to infuse us with yet some more dancefloor destroying funk. Both EP tracks 'White Hole' and 'GO!' reached the Beatport Top10 after one week and still parking there. In live performances Musata features a creative and diverse mix that is always presented in a sophisticated and authentic way.
With absolutely no regard for convention, every sound he designs in the studio is a unique blend of everywhere he's touched. Between shows and even at his own shows, you can often find Musata sharing your dance floor and banging his head right alongside you and your crew when he's not playing. His high energy mixing, sampling, and scratching with four CDJ's is as thrilling to see as it is to hear. Even a bathroom break during a Musata set is a challenge as you won't want to miss a single transition. This prolific Iranian producer has also created a reputation for topping the charts, grabbing him quite a few accolades from the likes of Beatport, the Apple Music's, and more. This is just the start of your relationship with Musata and we have no doubt that the sex is fantastic.