Naomi Rose Pfyl Chats Cutting it in Commercials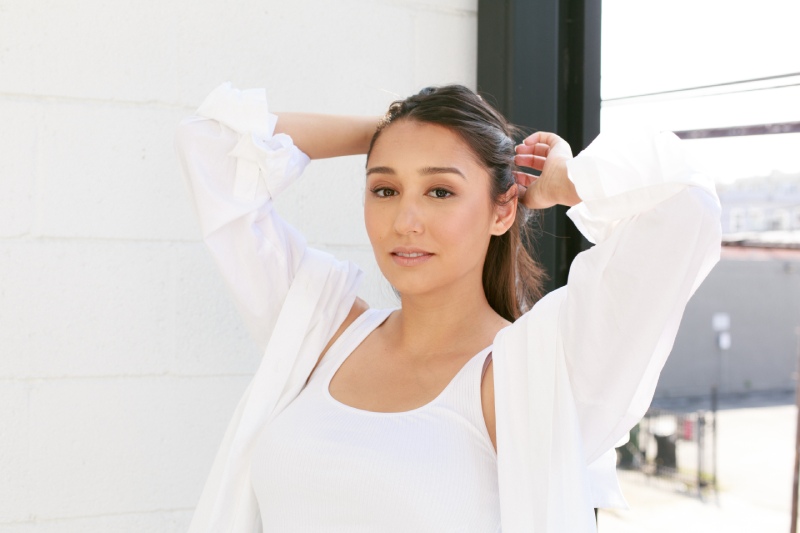 Seasoned actress Naomi Rose Pfyl joins the long list of celebrity actors like Ryan Reynolds, Jennifer Lopez, and Dwayne "The Rock" Johnson who regularly work on television and print commercials for global brands. The Swiss-born actress can be seen on international and national television in the US, Asia, and across Europe.
We caught up with Naomi to see which ones have made the cut to be her favorite so far, and in which country.
Thank you for taking the time to chat with us. We all know that A-list actors represent some of the biggest brands in the world, from clever water to perfume, insurance, and mobile phones you name it. Tell us about some of the commercials you have worked on?
I have been so fortunate to have worked on commercials for major brands Maybelline, Dove, Honda, McDonalds and Google. Also, high profile brands that are known to you when you live in those countries. From print to commercials to TV banners and digital posters. I have done them all!
Which country did you shoot your first commercial and what was it for?
My very first commercial was in the Philippines for a major Dove campaign. I had no idea what would come after that but the shoot by itself was an experience I will never forget. At first, I wasn't booked and was so disappointed, then I received a call at 7am to come ASAP to set. We ended up shooting until 4 am the next morning.
You have been seen in commercials throughout Asia, US and Europe. Which have been your favorite?
That is really a hard question to answer. I guess the smoothest commercial was McDonalds. We had an international cast and crew. We had a fitting and rehearsal beforehand, and I was maybe two hours on set. The Six Flags in Southern California commercial I did around a month ago was so much fun too – I mean it is a huge fun fair! The team cared so much to create a fun atmosphere on set. We had a blast.
For you, which country has the most unique commercials?
I probably would say the Philippines, in terms of unique. They have such a different style, sometimes almost like a comic movie. Often auditions have felt very over the top, so I would say I struggled the most with auditioning in Manila.
How do they compare?
I would say the Philippines is very comic and over the top, Swiss commercials are natural and often more "mood driven" commercials who are getting your attention with the scenic picture and then American commercials are more informative. The dialogue is, in most cases, about explaining the product to the customer. Each country is different and I like the diversity of my work on them.
Do you have any tips for commercial actors?
At the end of the day, commercial castings are about you. So just have fun at the audition and they will come along. Always be familiar with the brand before the audition, so you can check if you want to represent them and secondly what have they done in the past to get the right feeling across to the consumer. Does it fit with you and your brand. Then of course, just go with the flow and have fun!
To find out more about Naomi Rose Pfyl, you canfollow her on Instagram, TikTok, Facebook or IMDb