Popular Music Artist Skip Dmv Has Been The Talk of The Town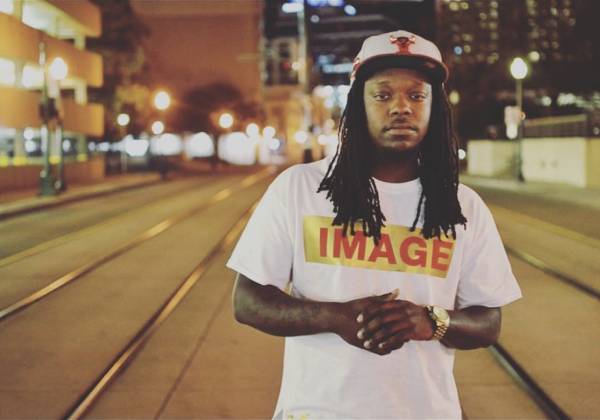 Born in 1990 in Washington DC, Skip DMV has carved out his place in the apparel niche with equal excellence that he did as a singer, rapper and songwriter. Here, we find expression of his multi-dimensional talents in multiple fields.
His clothing brand nicely named as "Imagez" has already become as popular as the labels of his rap songs. "Imagez" is known for creating exclusive designs crafted with current trend in the world of fashion apparels.
Success of "Skip DMV" has already inspired a large number of youth to toe his line. He is being followed by them on social media. The success story of "Skip DMV" is quite interesting. Let us have a look at it.

Starting to learn music at the age of seven at the studio of his elder brother, "Skip DMV" entered into the world of music as a young man. He also appeared in talent shows under the banner of DaFam. "Skip DMV" formed a musical group with his elder brother when he was just 13 called DaFam.

DaFam at the beginning comprised his 3 brothers. It bagged several local awards in the DMV area and attracted attention from various musical record labels who expressed keenness in signing the group. "Skip DMV" also turned a lyricist as his knack of writing songs proved to be successful.

His original music and videos are popular among all ages of people though the youth like them the most. This is due to the fact that he blends emotion and realism in those rap-songs. Subsequently, the audience finds them nearer to their sentiments and mental wavelengths.
The creations of such hip-hop artists like KT Firehouse and Yungworld and influenced by such labels as "Champions," "I Ain't Play in," "What It Do," and "Weekend", "Skip DMV" finally made it very big in the musical platform.
The success of "Skip Dmv" can be gauged from the fact that several celebrities belonging to different walks of life and creative fields now consider it as a
Combined with well-written songs, powerful vocal elements, strong techno music and rhythms, the labels of "Skip DMV" instill jest for life among thousands of audience. They find his songs convey messages of life that must be utilized and enjoyed up to the brim with happiness.

This makes him something different from other run-of-the-mill rap songs.
"Skip DMV" is also now giving back to the society through charities and community services. He regularly promotes awareness programs concerning various social causes and for humanitarian issues. This has made him considered as a philanthropist by the people.

Follow his ig page @skip_dmv ,fb www.facebook.com/skippdmv & website www.skipdmvonline.com