Is Kr8vN8vs Records the best collective you haven't discovered yet?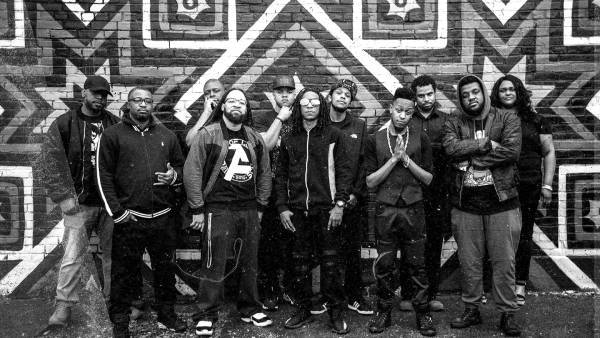 If you were to ask last week what Hip-Hop needed more of, I would have told you "More collectives!" Not necessarily groups. But more so collectives of talented artists coming together to make great music. Individual artists and groups joining with other groups and individual artists to form something incredible. Thankfully for us, we've been lucky enough to come across The N8vs.
Kr8vN8vs Records is a label out of Louisville, KY. Founded by Romell Weaver aka rapper, Rmllw2llz. Rmllw2llz is dead shot lyricist from Racine, WI now based in Louisville KY. He started the record label and added a plethora of music talent. From indie rock bands to spitters and soul singers. The label is fast growing into a powerhouse of the indie scene in Kentucky.
Featuring artists like FuriousFloyd (who serves as the label COO), The Church Friends, Dom B, Rob Lee and many more talents; the label definitely covers all the bases. Fresh off the release of their new compilation "The N8vs" and the lead single "Good Dope" Kr8vN8vs Records is flying high. The compilation is a solid effort that you'll play back more than once. The single, "Good Dope" features Rmllw2llz and rapper TrapKingKai going for the jugular over fast paced production. The mc's are in a battle with each other and in a battle to show the entire industry they belong. First TDE and Now Dreamville. Very soon we could be talking about Kr8vN8vs in the same light. These guys are all super talented and with a group effort they could make big things happen for Louisville Kentucky.
Follow Kr8vN8vs Records on Instagram to keep up with their latest