Read an astonishing story of Tejaswini Mishal, whose humongous rise as process coordinator is inspirational for many millions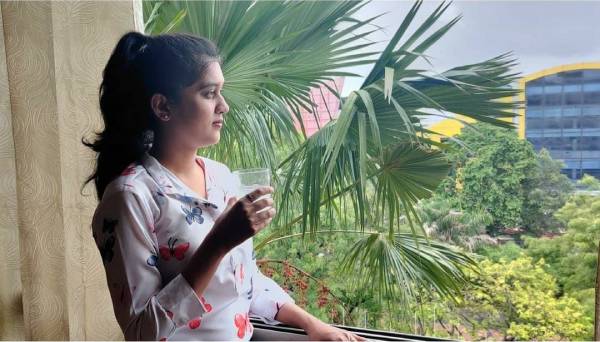 Embarking on a special journey, starting from scratch, Tejaswini Mishal has muscled society norms and conventional ideas to emerge as an true winner.
The world in recent times has seen umpteen number of success stories of young passionate entrepreneurs and professionals whose tremendous rise in the business world has been noteworthy of. With many professionals making their way to the top, the market place is said to be in safe hands. With time, women as core professionals have found to be gaining much momentum across different sectors of the economy. Be it be any diverse field or sector, Business, Retail, IT, Healthcare, Media etc, Women's have left no stone unturned in making the most of the opportunities and showcasing their grit and talent in front of the world. We came across one such talented, passionate, driven and resilient female professional spiraling her way to the top and announcing herself in style as an ace process coordinator, Tejaswini Mishal.
Tejaswini Mishal is an emerging multi-faceted professional who has set high benchmarks for million others to follow and has scaled great success in a relatively short span of time. Born and brought up in a small village of Dondaicha in Maharashtra, Tejaswini belonged to a middle-class family. With an inclination of becoming an professional in future and vision of doing something for her family, Tejaswini studied extremely hard and emerged as topper in school and college. Later she pursued her Diploma in the E&TC branch from Ahinsa polytechnic and engineering from VIIT College, Pune. Breaking society barriers, bashing norms and conventional thoughts, Tejaswini hustled hard in life to make a name for herself.
Soon after Tejaswini started to work as an intern and gain more experience and knowledge in website designing, she got selected in Pride Group as a PHP developer in the year of 2018. Years and years of dedication has propelled Tejaswini to become an integral part of the pioneer committee, which is a top committee of the company. Today in the role of an process coordinator, Tejaswini has changed the landscape of the business world seeking excellence in each and every endeavor. Her strategies, ideas, and working style has smoothen many complicated processes within the company enabling her to generate better result output and profitability.
Seeking inspiration and crediting her mentors Mr Sudendu Shah and Mrs Preeti Shah who always encouraged her to do her best, Tejaswini feels blessed to attain towering success. Today Tejaswini stands tall as an true role model and inspiration for many millions of women who still feel that professional world is a dream for them. She wants to motivate many other women from small villages to come forward and give attention to academics which will further help them provide employment opportunities in future.
With an vision of going up the ladder in the professional world, Tejaswini Mishal is leaving no stone unturned in making sure that she breaks many records on route to greatness. We wish her all the very best!