Social Media: Its Perils & Benefits explained by Digital Marketing Expert Chitransh Jain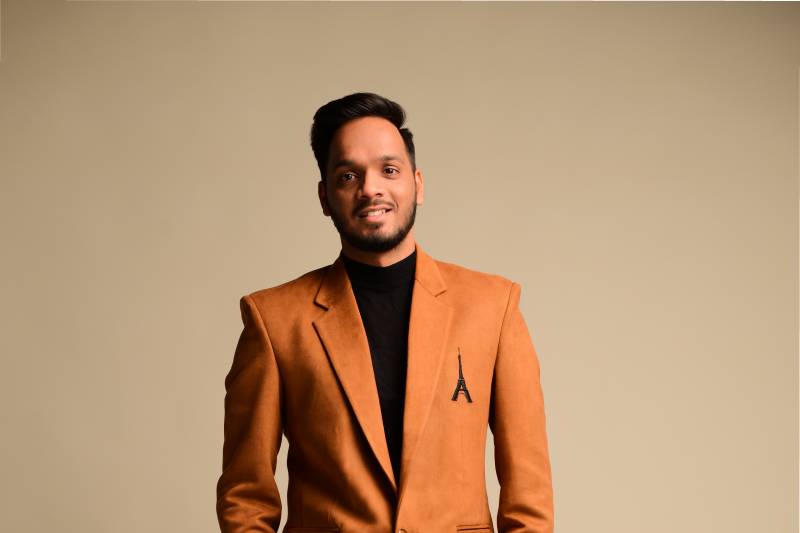 They say, "Social Media is like other way of instant gratification which triggers the pleasure cascades of the brain" yes, indeed! But using it wisely can benefit you in several ways, says ace Digital marketing Expert Chitransh Jain.
With the boom in Digitalization, people are reaping impressive benefits throughout, all thanks to Social Media! Previously Social media was considered just a medium of connection and interaction but with the hike in technologies, it has now bloomed as money making medium. Various bloggers, YouTubers, Singers, Dancers as well as influencers are relying on social media for their promotions and are using it at par.
Chitransh Jain, a Digital Marketing Expert explains about the wise use of Social Media, difference between Social media and Digital Marketing.
Chitransh is having impressive 7 years of experience in Digital Marketing field. He has worked for many renowned brands like Netflix, Discovery, IPL, WWE, BMW and TED to name few. Chitransh has also worked for many music labels and artists like T-Series, Sony Music India, Snoop Dogg, Akon, etc.
Here are some highlights from the conversation:
Q) As Digital marketing expert, is Digital Media a best platform for budding singers?
Social Media these days is awash with many budding singers. The question is – on how many social sites should they promote themselves?
Let's say, if you are gaining good followers on YouTube and Facebook and the moment you peep on Instagram you see a fluctuation of your followers on YouTube and FB.
According to me, "Influencers or singers don't need to be everywhere on Social Media, instead you can be active with powerful content which shall certainly be your great USP. Today content is the King; a great content will surely raise your fame."
Q) Being an expert, how will you differentiate between Social Media and Digital Marketing?
Digital Marketing is the future of marketing gaining ground as well as hype in online and offline world.
Social Media, on the other hand is the best way to connect with different people across the world. It is the part of Digital marketing. It is the new possible way to find new customers and promote the products.
Intelligent use of social media shall certainly have great impact on marketing strategies while its excess use will lead you nowhere.
Q) In your opinion do you think Social Media as a platform which can unveil the best singers?
Trending on Social Media Platforms is the ongoing trend these days. Every singer, musician or blogger want to attract followers with their skills and yes, they really try hard to increase their followers list. I knew many of them posting Instagram videos, stories, doing Facebook Live, interacting with fans on Snapchat… well; they really are the trendsetters these days!
As I have mentioned, social media is a great platform for promoting your skills and engaging your fans. This creates your brand value. But one more thing to keep in mind is making your content perfect, engaging and attractive makes a huge difference overall.
Q) According to you, what are the various advantages of using Social Media in your marketing campaigns?
Well, there are lots of advantages of using social media for promoting both online and offline products as well as services. The singers or the influencers can also reap many benefits like increasing their followers or promoting their brand etc.
Social media is the fastest way to spread your message – If you have a big fan base, your one tweet or one Facebook post, one Insta shout out will reach to thousands in very short time. It is the fastest medium, way much better faster than TV and Radio in this digital age.
Social Media is a Trend – It has established as a trend as you cannot ignore if you want to stay connected with your users.
Social Media is one of the ways to interact with your fans and find out what they want – Yes, with the help of social media you can see what your fans want, what type of content they are interested in, through commenting and sharing options. As a Digital Marketer, you can analyze these statistics, talk with your customers and find out how to make your content more and more attractive and interesting.
Q) How can singers make use of Digital Media for their promotions?
Hmm… well, Social Media is the place for everyone. Everyone with sheer creativity can showcase their talent here on social media. We all know, there are numerous singers on YouTube, Facebook, and Instagram displaying their skills. Well, the promotions have
certainly changed the way we look at the business. The singers seriously need to check out for some tips on how to use their online presence while staying unique.
Singers truly don't need to promote on every social media platform. A repetitive post on every platform loses the interest in that post. Falling on deaf ears is not at all a wise thing for the singers.
Well, the singer's job is quite interesting as the crowd is actually very excited to hear the new venture or new song of their favorite singer.
So as a Digital Marketing expert, I would say, "Mingling on every social media platform is the way of loosening the followers, make wise use of Digital Media, don't get trapped in it!"
Conclusion
The rapid pace of becoming social is in boom these days, but if you are keen in making right choices and wiser use of your online presence, the success is completely yours.
Social Media is a blessing when used appropriately!