What Makes Sanjit Lucksman one of a kind?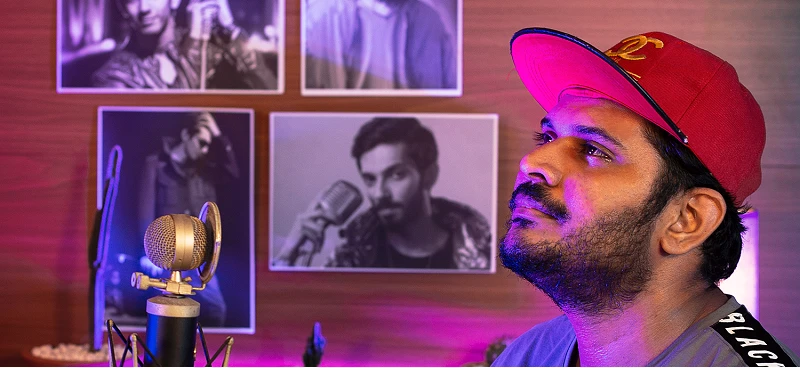 Sanjit Lucksman is the new face of Sri Lankan music industry and the reason why he stand out is his versatility and ambition. They say music has no boundaries and that's what we learn in the bio of Sanjit. Despite being Tamil originated he went on to work on 200 different tracks written in different languages and that's not all he also composed music for 50+ short films which were made in Tamil, Telugu and several other languages.
Another reasons why he has the upper hand over everyone in his league is because of his masters, the maestros he has learned from. Started to learn music at the age of 4, he played drum for a local band in a local band. He learned classical music from Miss. Shanthatheivi and accomplished 2 levels in theory and practical exams. And then he went on to learn Western Music Guitar from Mr. As. Paaiva and violin from Mrs. Vathsala. And his journey didn't end here, he completed Sound Engineering and Music Technology at D-media from Music composer/Sound Engineer Diron Fernando. He also mastered sound engineering from Thorsten Muller of Germany.
He also has his name on many awards in a very young age. Here is the list of his awards.
Best Music Composer – Sri Lanka State Music Awards 2016 "Katre en vaasal" Song
For the Service in Music – "Ilam Kalaignar" Awards 2017 by department of Cultural Affairs, Eastern Province
Best Song of the Year – "Balumahendra Awards" 2015 "Haiku Nilavey" Song
Best Song of the Year – "Ruthram award" 2015 for "Marapachi Bomma"song.
Best Music Composer – "Vels Awards" 2014 for "Appa" short film
Instagram | @Sanjit_lucksman –https://www.instagram.com/sanjit_lucksman/
Facebook | Sanjit Lucksman https://www.facebook.com/sanjit.lucksman
Youtube | Sanjit Lucksman https://www.youtube.com/user/sanjitluck/videos
tiktok | https://www.tiktok.com/@sanjit_lucksman
Spotify https://open.spotify.com/user/31ujznjrvadwdasuke2hvnv6kx2q?si=vulRznRGTlmfZpzeJtGbwA
twitter | https://twitter.com/sanjitluck