Akeem Mair showed how he was affected by Terrell Owens' story in the last episode of "Fix My Life."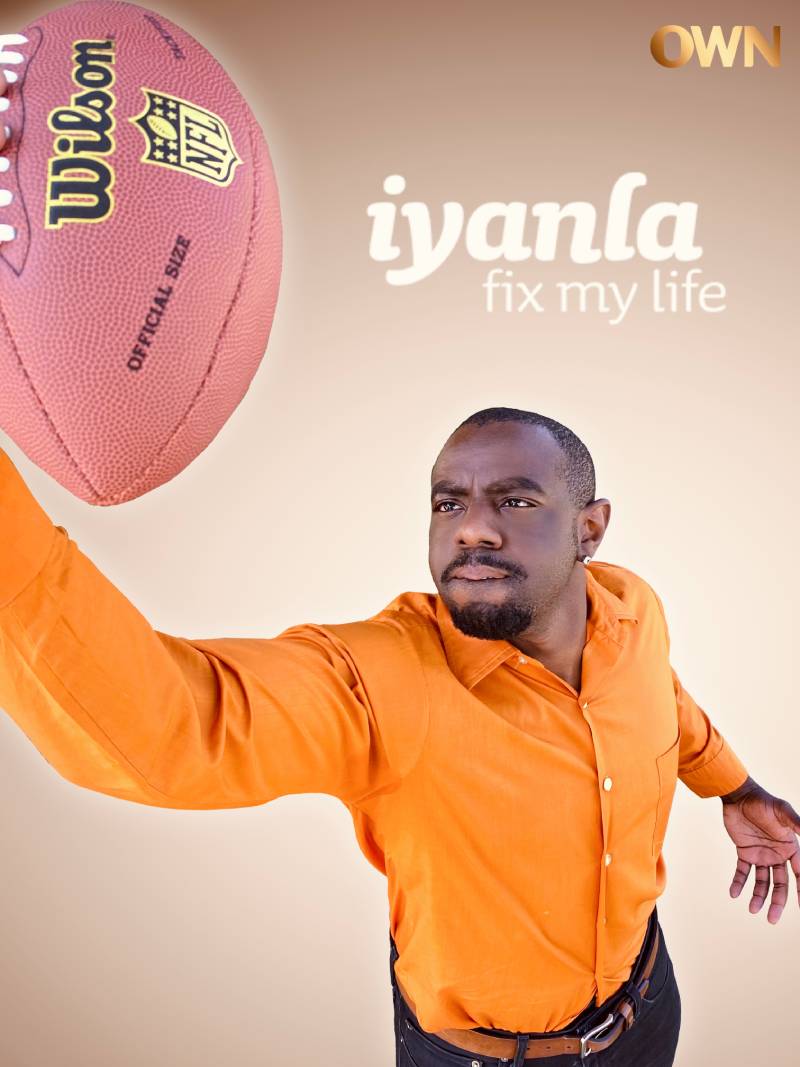 Akeem Mair is a Pasadena, California-based actor who has appeared in a number of shorts and independent films, including The Art of Compromise, Topiary, Gangster City, 417: Person with a Gun, Jolly Boy Friday, and All I Ever Wanted. He has also appeared in a number of minor roles on popular television shows such as Agents of Shield and Motivate Me. You can get to know more info of his career by following him on his Instagram.
Akeem has shown up in several leading roles for Warner Brothers and other indie films directed by some of the best indie directors and filmmakers. Furthermore, he continues to appear in various Los Angeles-based films and works hard to reach the top of the Hollywood scene that are accessible on his his youtube channel.
Mair became interested in acting at an early age while attending Linda Vista Elementary School. He appeared in several school plays. "I fell in love with the enthusiasm and reactions people had to my on-stage talents," Akeem says. "I wanted to be in any character to give me an escape from my ordinary life."
Akeem was excited to learn that Fix My Life's TV The show's producers were planning something special for her final episode. So he signed up for the show and contacted the producers to convey how much Iyanla's words had moved him. On March 22, 2021, Akeem secured a licence and directions from the show's producers to record a fifteen-second clip in which he would give a relatively short testimonial on the lesson that had had the greatest impact on him. Unfortunately, Mair only had a twenty-second audio clip, which the show used anyway.
Creating it in the entertainment industry is not as simple as most people believe. For performers like Akeem Mair, however, every opportunity to perform in front of an audience is a once-in-a-lifetime opportunity. And he pursues them with zeal, just as he made sacrifices to appear on Iyanla's Fix My Life in front of millions of viewers. You can also search it on Facebook.
People who appeared on the final episode of the Oprah Winfrey Network TV show say it was by far their biggest break.The clip would have seemed like one of the reaction videos in the show finale after he sent over a YouTube clip of his reaction to motivational speaker Iyanla's healing journey with troubled NFL ex-star Terrell Owens.
Iyanla asked from the start, "Why are you home here now?" From your heart to your lips He wanted to bring up the media, but the media has nothing to do with why he's here right now. So he asked himself, "Why am I here now in my life?" That issue stopped me from attempting to blame everyone else. The answer is simple: he is here now because of him.
Iyanla seems to want your help for her season finale of Fix My Life, according to an offer made on March 8th by Bunim Murray TV Productions. She signed up to be a part of the network's farewell celebration for her. She told the filmmakers how moved she was by Iyanla's comments to Terrell Owens. Visit his official website by clicking here if you want to know much more.
You can also contact him via his social media accounts, Twitter and Pinterest.