Doping in Indian Sports surging at an ominous rate; Talking Turkey with Kanthi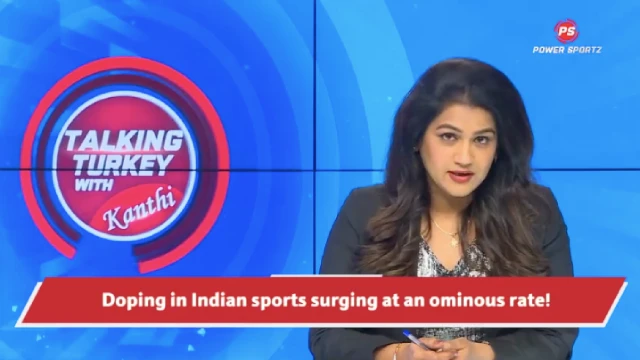 Coronavirus doesn't seem to be the only virus affecting the Indian athletes. There are other viruses too, and the worst amongst all is – drugs and doping.
The latest episode of Talking Turkey with Kanthi, the boldest Sports debate show in India, has come up with one more shocking revelation. The latest revelation simply shows an increase in the number of dope violations which have been published for the year 2019, nearly 170 athletes have tested positive for banned substances. And the most shocking of all is – minors and the sports where doping was never heard before, are also testing positive for drugs and doping!
After a break, Kanthi D Suresh, the founder and Editor-in-Chief is back on air again. And as usual, her breaks are not really breaks, in fact, her breaks are a time for something BREAKING (news) associated with the sports world. So, this time also she came up with this shocking revelation that even after receiving huge awards, Olympic athletes are indulging in drugs and doping!
Talking Turkey with Kanthi is the show meant to educate viewers with information not available elsewhere.
In an analysis made between India and other sporting nations, with regard to the cash awards given to Olympic medalists. It is found that India gives more than 10 times the cash award to an Olympic gold medalist, compared to any other sporting nations of the world. Then, "What is the psychology behind this doping culture in India?" says Kanthi D Suresh
"Is that the ugly award system leading to more temptation, or the Sports environment creating damaged human beings?" asked Kanthi D Suresh, as she ended the show on a rhetoric which has caused manyto ponder over the same question!