Gunvant Thakor, the self-made producer aims to build his empire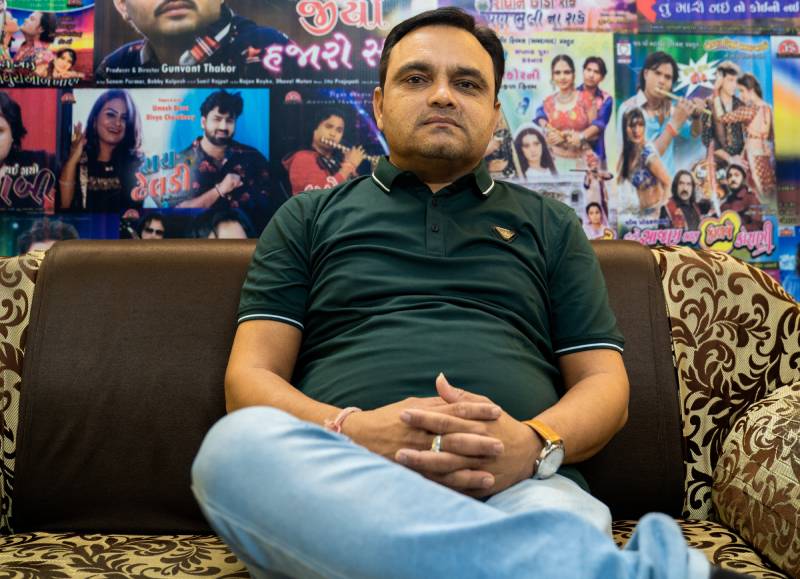 From the small village Lhor, Mehsana District to the city life of Ahmedabad, Gunvant Thakor is one such recommendable self-made producer who aims to build his empire. He has delivered many successful projects including Tuto Sajan Mara Kadje Korani co-produced with Vikram Thakor, Preet Jhuke Nahi Saath Chhute Nahi, Tu Mari Nai To Koini Nai, and Prem Ni Majburi, Nandlala and Jiv Hatheli Par Muki Didho Tara Re Bharose amongst others. His journey has been hard since he believes in hard work and has been following the mantra of it from the beginning of his career.
Gunvant Thakor started his career by walking 12kms to his workplace to save for his ultimate goal of building his venture. He eventually was able to launch his venture "Jiggar Studio" a production house after immense struggle. His studio worked with many stars including Vikram Thakor, Jignesh Kaviraj, Aakash Thakor, Naresh Kanodiya, Hiten Kumar, Hitu Kanodiya, Firoz Irani, Rajdeep Barot, and Rakesh Barot. He mentions, "I am lucky that I was able to build what I aimed for and all I wanted for me and my family was to build our venture. Jiggar Studio is a proud venture for me as it took me a lot of hard work to build it. It's almost like my baby who I have seen growing. Hope I keep producing more projects and deliver the expected."
He has been making headlines for a long time in the Gujarati Film Industry with his back-to-back hit projects. He has been inspiring many to start from scratch without worrying about the future. In an industry this busy, he has been able to build his brand and produce multiple good projects under his banner and has proved that he shall soon have his empire ready.