Morteza Seddigh: Everything about studying architecture in Canada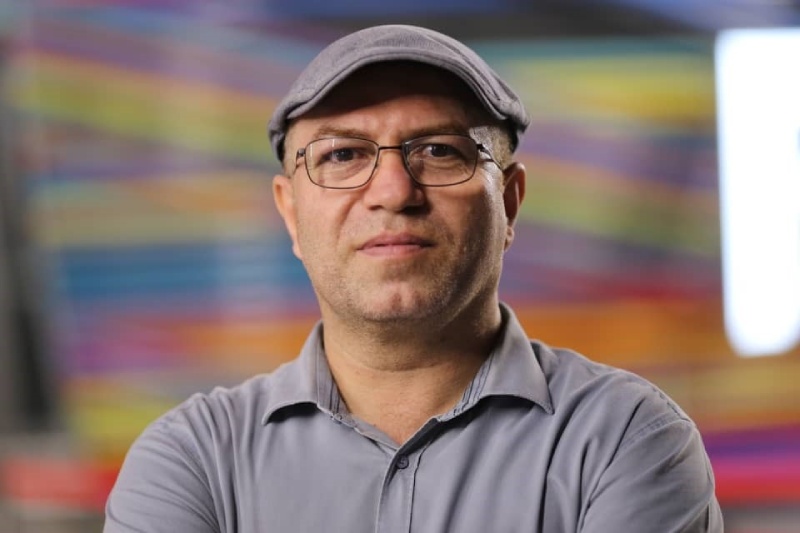 Professor Morteza Seddigh is one of the best-known architects who received his doctorate in architecture in 2010 from the Iran University of Science and Technology.
In addition, he has experience teaching at the Universities of Science and Technology, Shahid Rajaei, Islamic Art of Tabriz, Qom State University, Higher Education Center of the Islamic Revolution, Jondishapur University, Azad University of Dezful, Jihad University of Qom, Chabahar International University, Deilaman Non-Profit Higher Education Institute, Payame Noor University of Tehran, Islamic Azad University of North Tehran, Ferdowsi University of Mashhad, Kharazmi University, Islamic Azad University of South Tehran, Islamic Azad University of Arak and University of Science and Culture.
He also has sports honors in his professional records, including being a member of the Iranian national karate team and a second-class karate referee.
His interviews and TV programs are:
2007 Interview with "Negah No" Magazine
2009 Interview with Electronic Magazine
2009 Interview with Yazd University Magazine
2006 Performing a sketch program on channel 4
2014 Interview with Hamshahri Architecture Magazine (Tehran Municipality)
2010 Interview with IBNA News Agency for the first book of architecture education in English
2016 Interview with 808
2018 Interview with "the speech of an architect."
2018 Preparation of Rando comprehensive training video with the center of Ama
Cultural Activities
Designing the building plan of Hamedan City Mosque
Member of the Holy Quran Foundation of Hamedan Province
Presenting a seminar in favor of the Tehran Autism Association for teachers in the first and second districts of Tehran in the holy month of Ramadan
Cooperation in the construction and design of the decor of the sacred shrine of Imam Ali in Ramadan to present to the Fajr Fashion and Clothing Festival
Help and cooperation in creating the first series of Documentary, "Lost Heritage."
Help and collaboration in making the second series of Documentary, "Lost Heritage."
Collaboration with Sarabis Art Group to hold a conference on Persian Garden, Iranian Clothing
In Canada, studying architecture has opened its place among other fields of engineering and art and is finding more applicants. This is because it is an attractive field and not as dull as other fields. Studying architecture in Canada is closely related to academic subjects in disciplines such as construction engineering and graphic design, so it is both an art and an engineering subject. Architecture students learn many skills during their studies. The courses in this field are very diverse, making this field increasingly attractive.
Architecture students become acquainted with the skills of photography, drawing, design, and so on during their studies. While studying architecture in Canada, students will learn about architectural styles, design science, design structure, landscape architecture, and 3D designs, as well as computer software such as computer-aided design (CAD). Analyzing and optimizing design work is helpful.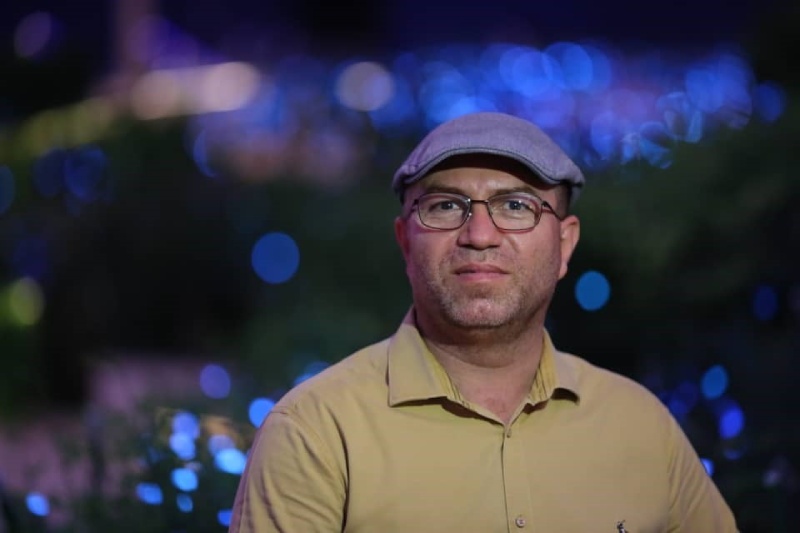 Degrees in Architecture in Canada and their conditions
Like many other countries, the requirements for studying architecture in Canada have unique details. If you plan to study for a bachelor's degree after finishing high school, you can apply with more readiness by examining the conditions mentioned for studying architecture in Canada.
In Canada, architecture is offered in two forms:
CACB Approved Architecture Courses (Canadian Architectural Certification Board)
Internships are offered through the Royal Canadian Institute of Architecture (RAIC).
In addition, professional undergraduate courses in architecture are offered in both bachelor's and master's degrees. Many CACB-approved university architecture schools are ranked among the top 100 universities in the world.
Study architecture in Canada at the undergraduate level
The first professional degree in architecture is a bachelor of architecture. Students at this level develop more design techniques. Undergraduate courses in most universities worldwide take between 3 and 4 years, but in Canadian universities, it takes between 5 and 7 years. In the first year, introductory architecture courses are offered, and students must get a good grade in these courses. During this period, students gain information in design and structural concepts. In the undergraduate course, introductory courses in architecture are visual communication, history of architecture, building materials, construction, building elements, etc.
If you plan to study architecture at the undergraduate level in Canada, you should know some general requirements, such as a diploma and pre-university degree with a GPA of at least 75, an IELTS score of 7, and good grades in physics, math, and chemistry.
Study in architecture in Canada at the postgraduate level
Usually, a master's degree in architecture focuses on practical skills. Students will be introduced to more profound architecture concepts and their relationship to society and culture in this course.
Architectural trends in senior care:
Interior architecture, landscape architecture, architectural technology, architectural studies, project and construction management, urban planning, urban design, reconstruction of historical buildings, etc. To study architecture in Canada at the postgraduate and undergraduate levels, special conditions and qualifications are required, which will also be reviewed by the CACB (Architectural Graduate Competency Assessment Organization). These include having a GRE degree (this degree is also necessary for a doctorate), having practical work experience in architecture, having a valid bachelor's degree related to architecture, and an IELTS score of 7 or higher. Anyone interested in architecture can apply for an excellent and reputable Canadian university if they have the conditions and documents mentioned. Still, they should keep in mind that many applicants apply for this field, so get admission in the field of architecture in Canada. It is very competitive.
Canadian Architecture Agency (CACB)
CACB is the entire architectural organization in Canada. Applicants must have their CACB certified before enrolling in Canada's provincial associations. Depending on the degree's compliance with the educational standards, the degree will be valid for six years, three years, or two years. A valid professional degree is recommended as a prerequisite for obtaining a license from the local or regional architecture system. Upon confirmation of qualifications, applicants must also complete the licensing requirements (including internship + exam) in the province they intend to register. There are four groups to meet the Canadian educational standard (type of degree) for admission to the Canadian Provincial Architecture System:
Valid Professional Certificate: For Graduates of CACB or NAAB Approved Architecture Courses in the United States. Professional certificates or diplomas not approved by the CACB: Reserved for Canadian School of Architecture graduates before the CACB in 1991 and graduates of schools and colleges of architecture outside Canada (excluding the United States).
Registration before passing the certification process: for architects registered in the local system before July 1, 1976.
Diploma Summary of Courses from the Royal Institute of Architecture of Canada: Graduates of the Royal Institute of Architecture of Canada
CACB's scope of activity:
Evaluation of qualifications of architecture graduates
Approval of professional architecture courses offered at Canadian universities.
Certificate of professional qualifications of highly experienced foreign architects (BEFA).
There are 11 universities in Canada that have CACB-approved professional architecture courses. All good courses at CACB are Master of Architecture (M.Arch) courses.
Canadian Universities of Architecture (11 CACB Approved Universities)
University of British Columbia
University of Toronto
McGill University
University of Waterloo
University of Calgary
Carlton University
Dahlhaus University
Laval University
University of Manitoba
University of Montreal
Ryerson University
Graduates of The Royal Architectural Institute of Canada (RAIC)
To work as an architect in Canada, one must be a member of the Canadian architectural system in one of the provinces. Applicants must first obtain a degree certificate from the Canadian Architectural Affairs (CACB). However, getting professional degrees from CACB-approved universities is not the only possible option. The Royal Institute of Architecture of Canada (RAIC) also offers courses equivalent to professional architecture courses in Canada. The degree obtained from this institute is called Dipl.Arch diploma. This course allows people who cannot attend the Faculty of Architecture at the university level to work in the profession of architecture.
RAIC graduates apply to the CACB for their degree after obtaining a degree in architecture. Depending on the individual's local circumstances, these students take their professional exams while writing their dissertation or after the CACB has certified their diplomas. Internship conditions may also vary from province to province. Once all the requirements of the provincial system are met, RAIC graduates also become registered architects.
Degrees and trends in architecture at Canadian universities
University of Calgary: School of Environmental Design (EVDS)
Higher education-oriented courses in four areas:
Master of Architecture (March)
Master of Landscape Architecture (MLA)
Senior Planning (Milan)
Sub-trends in Architectural Studies (ARST)
Research-oriented and doctoral courses (research-oriented – with dissertation)
Senior Environmental Design (MED)
Ph.D. in Environmental Design (Ph.D.)
University of British Columbia (UBC) – School of Architecture and Landscape
– Masters
Bachelor of Design in Architecture
Landscape architecture
Urbanization
– Graduate
Senior Architect
Senior Landscape Architecture
Bachelor's degree (Master of Architecture and Master of Landscape Architecture)
Master of Advanced Studies in Architecture (MASA)
Master of Advanced Studies in Landscape Architecture (MASLA)
Senior Urban Design
Having a portfolio (collection) is required for admission to this university.
The University of Manitoba – School of Architecture
– Masters
Bachelor of Environmental Design (Env.D)
– Graduate
Senior Architect
Senior Urban Planning
Senior Interior Design
Senior Landscape Architecture
Ph.D. in Urban Design and Planning
Dahlhaus University – School of Architecture and Planning
Bachelor: BEDS / March four-year course consisting of:
2-year Bachelor of Environmental Design Studies (BEDS)
2-year Master of Architecture: (March)
– Postgraduate studies: design-construction courses
Master of Environmental Design Studies (MEDS): A one-year course for students who have a bachelor's degree and are interested in design and construction.
Senior Planning
Senior Planning Studies
Carlton University – Azrieli School of Architecture and Urbanism
Bachelor of Architectural Studies (BAS) in specialties:
Designing
Urbanization
maintenance
Applying for these courses requires a portfolio in addition to your degree. This set is an essential part of the application, and without it, acceptance will not be possible.
– Postgraduate courses
Master of Architecture (Arch)
Arch 2-year courses: for students with a four-year bachelor's degree with significant workshop experience in the field of architectural design
Arch 3-year courses: for students with a bachelor's degree from other fields who intend to continue their studies in architecture.
MAS (Master of Architectural Studies)
PhD
Postgraduate Diplomas in Restoration of Historical Monuments (GDAC): Canada owns approximately 25,000 properties designated as cultural heritage sites and monuments. In addition, more than 200,000 sites are listed as cultural heritage sites, to which an average of 2,000 properties are added annually.
Therefore, there is a growing demand for qualified professionals to maintain these valuable resources. Given the reputation of Carleton University in the field of historical heritage, supplementary diplomas in the field of restoration and restoration of historical monuments are prepared by current specialists in the field of architecture in the field of rehabilitation of historical monuments.
Ryerson University – School of Architecture
– Masters
Architectural Sciences (Arch Sci) (Faculty of Engineering and Architectural Sciences)
– Graduate
Master of Architecture (Arch)
Senior Urban Development Senior Planning (MPl)
 The University of Waterloo – School of Architecture
– Masters
Bachelor of Architectural Studies (BAS)
– Graduate
Master of Architecture (Arch)
University of Toronto – School of Architecture, Facade and Design John H. Daniel
Bachelor: Bachelor of Arts in two specialties
Architectural studies
Visual studies
– Graduate
Master of Visual Studies (Workshop Techniques or Exhibition Studies) (MVC)
Master of Architecture (March)
Master of Landscape Architecture (MLA)
Master of Urban Design (MUD)
McGill University – School of Architecture
– Professional courses
Bachelor of Architecture (Arch)
Master of Professional Architecture (Arch)
Design studio
Design Studio Directed Research
– Post-professional courses
Master of Professional Architecture (Arch)
PhD
School of Montreal – School of Environment and Design
– Master of Architecture (M.Arch) in specialties:
Architectural Design
Computer-aided design
Engineering modeling
Environmental systems
Date
Housing
Photography
maintenance
Professional techniques
Area architecture
Stability
Tectonics
Theory / Criticism
Urban planning and design
Laval University – Faculty of Planning, Architecture and Visual Arts
(The courses of architecture, visual arts and design of this college are offered in French)
The best Canadian cities in terms of the labor market in the field of architectural engineering:
The area of architectural engineering is in high demand in Canada.
Because of the shortage of architects across Canada, demand for the profession is higher in the following provinces and cities:
Ontario: Given the growing age range and retirement, there will be an increasing demand for architects to help build homes for the elderly and retirees and health care facilities.
Saskatchewan: Fortunately, the construction industry in this city is booming, which is why there is a severe shortage of non-residential workers. This boom has created a significant demand for architects in Saskatchewan.
Manitoba: Due to increased activity in building new apartments, converting old buildings into multi-purpose residences, renovating homes businesses, and providing living facilities for the elderly, there is naturally an increasing demand for labor in the architectural profession. Green space design is one of the growth factors that doubles the need for architects.
Winnipeg: In this city, due to the number of planned constructions in the commercial, industrial, office, and residential sectors, the prospect of job opportunities for the architectural profession is very suitable.
Career and job market for architecture in Canada
A career in Architecture in Canada
Have a bachelor's degree in architecture from a CACB-approved university (or take a course in architecture from the Royal Institute of Architecture of Canada RAIC)
Three years internship under the supervision of an official architect (official architect)
Passing the test
Registration in the provincial or regional architectural system of the workplace
Some jobs may require a master's degree or a LEED (Energy and Environmental Leadership Certificate) certification.
Experienced architects outside Canada can follow the BEFA (highly experienced foreign architects) program to obtain a work permit.
Architecture Law in Canada
Architecture salary in Canada, according to the Nauvoo website:
The average wage in Canada is $ 84,271 per year or $ 43.22 per hour. Architectural salaries start at $ 39,000 a year, while most people with annual experience can earn $ 143,260.
Immigrating to Canada through Architecture
Immigrating to Canada as a Skilled Worker in Architecture
The field of architecture in Canada is classified in the Canadian Occupational Classification (NOC) with code 2151. Note that this field is different from architectural engineering with job code 2131, which is like the area of civil engineering, and their job descriptions are completely different. Applicants with experience in architecture can immigrate to Canada through the Federal Special Forces (FSW) subgroup on the Express Entry System or provincial specialist force programs and obtain permanent residency in Canada. Highly experienced foreign architects can also use the CACB program (BEFA) to obtain a work permit.