Phixman.com Launched its Franchise in Deoria in Partnership with Mr. Sunil Kumar & CEO, Phixman Shaad Rahman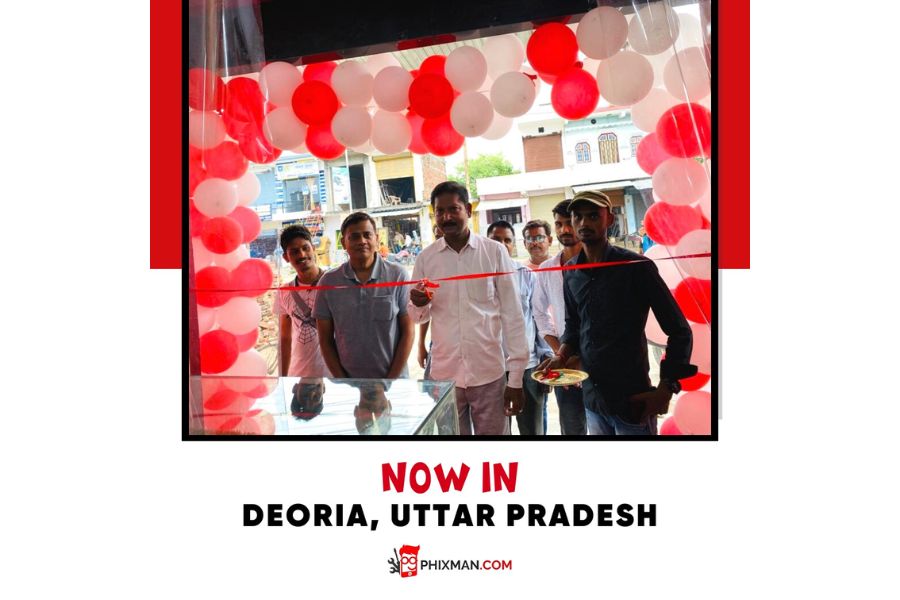 New Delhi (India), May 17: The largest gadget repair chain is well known as a home-grown brand when it comes to getting services for electronic gadgets. This chain brand has just launched its franchise in partnership with Mr. Sunil Kumar Gupta in the Deoria city of Uttar Pradesh. The franchise went operational on the 03rd of May for its customers. Phixman.com currently owns over 100 franchise setups in India and Asia, while 30 more setups are in the planning phase and will soon be opened up for the services.
Phixman.com is better known as the largest Indian chain brand in any sector. The services of the company are completed in a single day with utmost quality Phixman also offers pickup and drop facilities for your devices, giving an option of relaxing to the customers. Single-day repair provided by the company has turned out to become its unique selling proposition. Customer satisfaction is another feature that makes our brand stand out, making our brand a trustworthy one when it comes to such services.
The professionals of the company have laid a strong and well-defined structure for the functioning of the company, whereas the technicians of the company are the hands of our body that help us get the work done. These technicians ensure that the customers return completely satisfied with the service. In order to make reaching them easier for the customers, the company has launched an online platform of their own, through which their services can be booked. This platform is built in such a way that customers of all age groups can operate it easily.
Phixman.com is still in its growth phase, and so is looking forward to expanding its base in India as well as in Asia. The company is inviting franchise partners to invest in this low-investment and high-returns business. Phixman.com will ensure that the initial aid is provided to the newly launched franchises.