Rimpa Chaudhary is a freelance makeup artist based in the city of Delhi and owns a Studio Lawrence Road North Delhi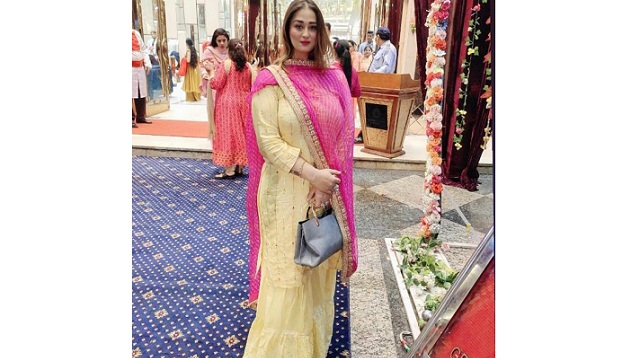 To look gorgeous on her wedding day is the desire of every bride and if you are getting married and want to have different and flawless-looking skin for all your occasions then you can choose Rimpa Chaudhary.
So if you are searching for one such makeup artist who can deck you like a doll for all the functions ranging from pre-wedding to post-wedding then Rinoa Chaudhary is the choice that you should make. She is friendly with her brides and listens to their needs and acts accordingly.
Qualifications:
-Rimpa Chaudhary is a certified Makeup Artist who has completed her Pro Makeup course from "The Meenakshi Dutt Academy"
-Rimpa Chaudhary has been proudly presented by The Meenakshi Dutt Makeovers Academy to deliver spectacular participation in cotire Runway week 2019 Session 3 at Crowne Plaza Okhla, New Delhi
-Rimpa Chaudhary has also been certified by DE FANTASIA(OPC) PVT LTD in recognition of her outstanding accomplishments and individual excellence as a Makeup Artist.
Services Offered:
Rimpa Chaudhary offers a wide range of hair and beauty services to guarantee that you turn out to be a beautiful Woman and all your imperfections are hidden with the help of the best makeup products like Mac, Huda, Kroyaln, etc.
She is also enthusiastic about traveling with her brides so that she can redeem her services as per your location or wedding destination.
She offers a wide range of services and packages which you can choose and customize as per your requirements and budget.