Dennis Kenney: Finding Inspiration in the Fashion Industry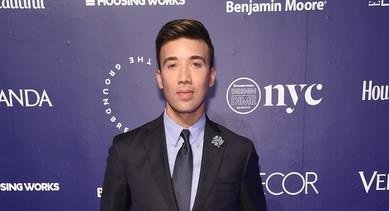 Dennis Kenney, a Boston native, has always been motivated to succeed in life. He was initially a competitive hockey player who was heading toward college success until he suffered a devastating knee injury. He was forced to give up hockey but. during his recovery process, he realized that he wanted to pursue a career in his other passion, acting. He decided to study drama and musical theatre at the famous Carnegie Mellon University where he later graduated. Kenney went on to enjoy a successful career in theatre as well as in film and television.
Throughout his years in the performance arts as well as during his subsequent teaching career, Dennis's appreciation and love for the fashion industry grew. However, it was not until the emergence of social media that he decided to launch his career in fashion. He saw the potential of social media and its ability to jump-start the careers of fashion influencers and decided to take a huge risk and jump into the industry himself. After attending a Lacoste Fashion Show in New York, he decided to post a daily outfit photo of himself on Instagram. As each day passed, his social media following grew. His emerging name as a popular fashion influencer caught the eye of 260 Sample Sale (the largest Sample Sale retailer in America). Dennis was soon hired as their Creative Director. He began to create and style campaigns for their NYC and Los Angeles locations. He gained a reputation in the industry as a stylist and creative director who wasn't afraid to take risks. He was later allowed to work with some of the on-air correspondents for Good Morning America. Kenney's exclusive sit-down interview with Christian Siriano sealed his reputation as a major fashion influencer. His work as a fashion stylist and influencer inspired him to create his very own clothing line, NONDK.
Kenney's successful career in fashion is a result of his natural talent, combined with hard work. He always knew that he wanted to enjoy the freedom of being his own boss and each day he worked to make this dream his reality: "As my fashion career began to get some traction, I knew that in addition to financial freedom, I wanted to be my own boss. I was styling full time, making connections, and working with several big-name brands. As each day progressed, I was seeing a larger influx of clothing and my home that I just purchased was simply not big enough to handle the large volume of clothing and product. I was so fortunate to be in the position to open a boutique and it was in large part to mastering the skill of networking."
Dennis also emphasizes the importance of making connections and getting to know the important figures in his industry: "Earlier in my career, I thought that talent was enough. I remember feeling frustrated because I knew I was good enough, but the bigger jobs were so difficult to come by and more importantly to land. It was only having I matured did I realize that is also about who you know. In many ways, it was an internal switch inside me that I turned on and could not turn off if I tried. Everywhere I go I am constantly connecting with people and thinking a step ahead in terms of how we could be mutually beneficial to each other's businesses. Being an entrepreneur has given me control of my future. It has not been an easy ride but most definitely has provided the most fulfillment."