Is 'Talking Turkey with Kanthi' going to be discontinued?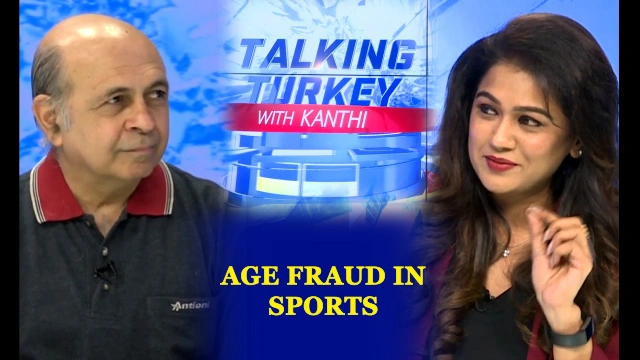 Yeah, it may seem shocking to some but may be due to some uncomfortable revelations and unmasking of few in the public eye may lead Talking Turkey with Kanthi to take a French leave. The most possible reasons could be the last three episodes, which have been quite investigative in nature which includes exposing BCCI's 350 Cr scam. Talking Turkey investigated that BCCI is embroiled in internal feud, leading to litigations and crores were spent on legal expenses. Also, there is an ongoing clash among the three parties—BCCI, CoA and the state bodies and TT found out that a massive scam going on within the cricket bodies in the name of legal expenditure. Of course, this created a furor once the episode went live.
Another episode however, exposed on rampant age fraud in Indian sports. Talking Turkey investigated a lot of skeletons came out of the closet and nitpicking on a few errant parties led to lot of discomfort.
Lastly, in the most recent episode of Talking Turkey, Power Sportz team did a sting on drugs and doping among the athletes in India and found that a lot of banned substances like anabolic steroid are easily available over-the-counter without a doctor's prescription.
Is this going to be the last Talking Turkey show?
There are speculations, however, there is no concrete evidences about it, that Talking Turkey could be discontinued soon. Maybe the show is coming out to be pernicious for the existence of some such people who are involved in illegal acts, and so, a few of them have initiated defamation suits against the show. However, these are only rumours so far as the channel hasn't yet received any document or intimation from the court.
An inside source has unveiled that the news on TT being discontinued is not true but the show could be taking a break while the World Cup is on, as the channel is gearing up for 8 hours of Live programming everyday, on all days of the World Cup.
In fact, Kanthi D Suresh, herself, in a casual conversation, mentioned that she has not been able to take a break in the past one year, and that she would like to focus on her well-being for a while, given a chance, and rejuvenate a bit.

Well, what so ever, we are sure that it is going to be a casual break due to the world-cup or because Kanthi D Suresh is going for a much needed break.
The show will be missed by all of us for sure! And we are sure after the World Cup Talking with Turkey will be back with full pompous once again.