Ruchika Kapur- an embark on a voyage rousing success from corporate colleen to a fashion model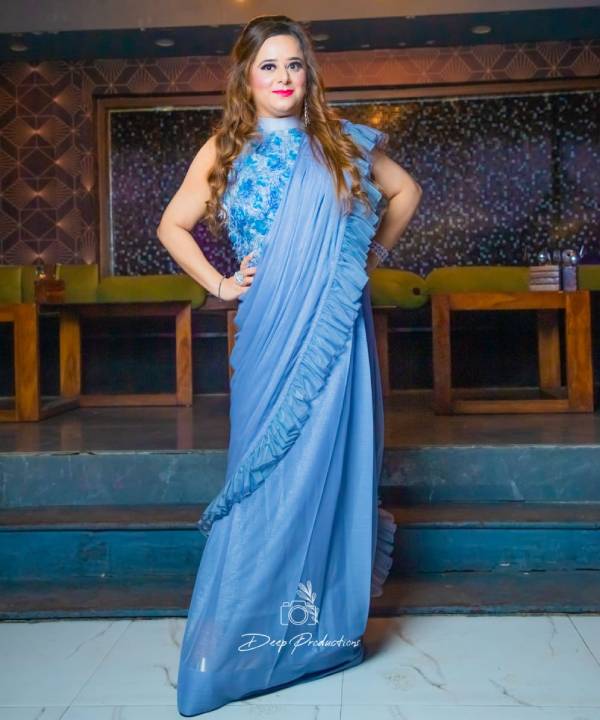 Ruchika Kapur, A former corporate woman & now a fashion model. She's Fascinated, Persistence and Dedicated to perform at Top level that gave her fortitude.
Her motto in life is always stay enchanted and optimistic. Her achievements are; Being crowned as Mrs. Glamorous Queen 2019, becoming the Brand ambassador of @style_beaats_events, Honored as special guest & Jury member at many events. And a few music albums are some special memories etched on her mind & her career. She has six years Prabhakar degree in vocal music and singing for All India radio & ETC Punjabi channel.
She lives in Gurgaon with her husband and a 4 year old daughter. Having an happy hunting ground of felicitous family that looks at the lighter side of life has made her journey and time management much easier.
She wanted her life to be more exciting than a regular 9 to 5 job. She quit her job for parental bliss and then thought to finally spread her wings in something that always fascinated her. Her calm demeanor and non indulgence in gossip has earned her a good name & respect in the industry. Being a strong woman She looked a challenge in her eye and gave it a wink. Women by default are innovators and capable of standing tall against all odds.

Being minimalistic has been the key. I never over do things including my makeup, ensemble etc. And being gracious , honest and reliable. Fearing to God have been key traits in her profession. Any project that provides equal opportunities, respect and safety will be the ideal environment to work in.
With growing experience she ideally want to analyze people more carefully before trusting them finally. Failures came in the form of severe mistrust from some people. She failed when she used to get affected by their intent to bring her down. She enhanced herself in such a way that nothing affects her now and She answered them all with rousing success in the last three years..
She has a beautiful, dynamic & versatile personality. Message that Ruchika kapur wants to convey to the Society is , I always believe in "who you are tomorrow begins with what you do today", by this she work in respective fields. The personality of some married women like Mrs. Maureen Wadia & Sushmita Sen really fascinated her. She have been an admirer of their style and fashion sense. They help her realize that nothing is impossible if you dream it and work hard for it.