Simon Says: A Guide to Dr. Simon Ourian's Cellulite Treatment & Removal Process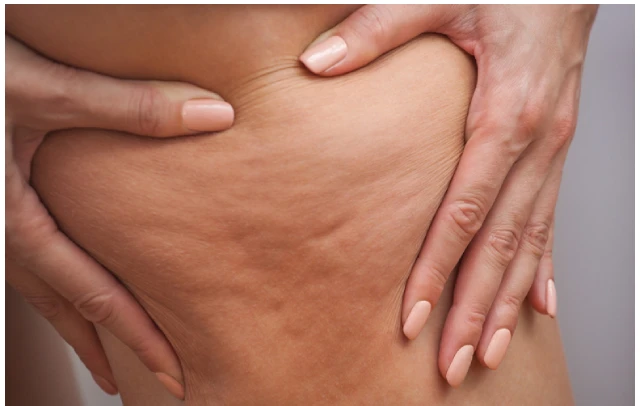 Cellulite — it's common, but it's never fun. Cellulite deposits occur in up to ninety percent of women, and many of them think that they have no options for getting rid of it. They think it can be solved by weight loss, only to find themselves skinny and affected by cellulite.
So what do you do?
Thankfully, there's an answer.
If you're looking for cellulite treatment, you've come to the right place. Dr. Simon Ourian of Epione Beverly Hills has developed revolutionary new ultrasound equipment to help you get rid of cellulite. Keep on reading for more information.
Who Is Dr. Simon Ourian?
Dr. Simon Ourian, Medical Director of Epione Beverly Hills


Dr. Simon Ourian is a legendary cosmetic dermatologist who celebrities love. Everybody knows how important the skin is to beauty, and everybody knows how important beauty is to celebrities. It's only natural that they'd go together. He treats everyone from Lady Gaga to Olivia Culpo, and always receives glowing reviews.
Dr. Ourian treats his practice as a combination between medicine and art, having once studied to be a sculptor. This sort of merge between medicine and aesthetics is the approach by many classical artists and scientists — which is why he's so good and helping people develop the look of "classic beauty".
But Dr. Ourian doesn't just treat his clients. He changes the field. He has innovated several new cosmetic medicine appliances, such as the Coolbeam Lazor, the LipoFreeze liposuction alternative, and Neustum Dermal Fillers.
He boasts a large Instagram following, making him one of the most prominent cosmetic dermatology doctors in the world.
What's the New Treatment?
The new treatment is a combination of cooling laser technology, with highly effective dermal fillers. Nuestem is combined with the Coolbeam to eliminate cellulite hyper-efficiently.
The Coolbeam works by removing the damaged layers of skin and stimulating the layers underneath to regrow. As you can see, Dr. Ourian prioritizes working with your own body's processes to improve your beauty.
After this, the Neustem dermal fillers come in to take the treatment to perfection. They fill in fine lines and depressions with semi-permanent skin fillers. Most likely, you'll have to come back for a few sessions to get the full effects of the treatment.
These treatments stand in stark contrast to other techniques, such as skin-grafting and chemical peels. The technique isn't invasive, so you won't have to deal with any pain or recovery times. As you can imagine by the name — chemical peels hurt, and we don't know what sort of negative effects those chemicals can have.
Improve Your Skin
Cellulite is a common problem in women, but that doesn't mean it doesn't have a solution. Dr. Simon Ourian has worked his whole life to provide opportunities for women just like you to achieve beauty. He's even put his practice to the test on the most top-of-the-line customers imaginable, and they always come back for more.
For more information, contact Epione today.