Success the World Over: Lessons from Gianluigi Ventre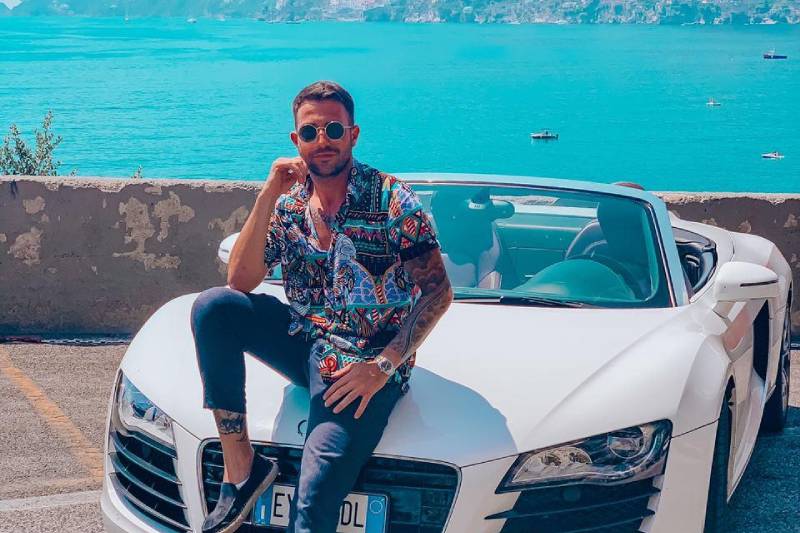 The story of Italian-born serial entrepreneur Gianluigi Ventre is a perfect illustration of how the proper mindset can allow one to succeed regardless of one's current circumstances. Through constant effort applied in both working and learning, Gianluigi was able to find success in a variety of industries all over the world. His travels have allowed him to participate in and establish successful ventures in various places, including Milan, Tenerife, Manchester, Miami, and Thailand, to name only a few. Today, this 30-year-old entrepreneur lives in the Canary Islands while handling various services. These range from the management of numerous accounts for a variety of companies, handling real estate portfolios for himself and others, selling different products and services, and offering himself as an advisor for those who want to emulate his success and find their own financial freedoms.
The son of a factory worker and a bar owner, Gianluigi's first business venture came in the form of a Texas Hold 'Em algorithm that allowed for the prediction of future probabilities on the table based on the current cards played. Although the incredible advantage Gianluigi's bot granted eventually got the system banned from mainstream use, its short-lived popularity let him amass over $200,000 at just 19 years old.
While still dabbling in his poker career, Gianluigi would make his first move to Milan before going on to Lugano, Switzerland. His passion for trading also began to grow at this time, as he saw economic opportunities and prestige in the banks of Lugano. At the same time, Gianluigi would receive both in-depth training and hands-on experience in sales and marketing, dabbling in sales of household items and various telephone companies in Milan before working for a popular pharmaceutical firm in Lugano.
Gianluigi's move to Tenerife would signify a shift in both his professional and personal climates, with the island's warm temperatures and picturesque beaches being more suited to the young Italian. Like most decisions in Gianluigi's life, however, the move to Tenerife was a huge leap of faith. With neither employment nor a working knowledge of Spanish, Gianluigi was, in many respects, back to square one.
His gung-ho attitude would again prove to bring him success. In a short span of time, Gianluigi became the PR manager for a well-known tourists' nightclub in Tenerife. Through this occupation, he was able to become a bona fide expert in public relations while becoming conversational in the Spanish language. Gianluigi would eventually use his experiences in Tenerife to establish his own PR network. At the same time, he made his first (admittedly bad) moves in the world of trading while attempting to learn English to enhance his sales capabilities.
Gianluigi's subsequent experiences in a variety of countries would prove to be similar to those described above. He used his diploma in tanning chemistry to find a job working fish skins at a large port in Perth, Australia. At the same time, he would move between this city and Thailand to work on his long-time passion of boxing, wherein he won 18 out of his 21 matches. Several other ventures would find him moving back to Italy, Miami, Barcelona, and Cyprus, learning significantly more about trading on various markets and a plethora of other industries on the way. However, his travels kept on bringing him back to the warm waters of Tenerife, where he would eventually decide to settle.
Today, Gianluigi focuses on helping others in their own journeys of personal and financial growth through stocks, online sales, investments, online entrepreneurship, and money management through his own academy, as well as a variety of products and services. Gianluigi's wide variety of services reflects his vast cosmopolitan experience, with skills and knowledge honed by his worldwide experience. Further distinguishing Gianluigi from the mentors that are commonly found online today, he offers full transparency and even free tests of his services for interested clients. These distinctions have allowed the value of Gianluigi's offerings to rapidly spread through simple word-of-mouth.
Gianluigi Ventre hopes to help others achieve the same level of financial freedom that allows him to live his cosmopolitan lifestyle. You can find out more about Gianluigi through his Instagram, @gianluigi_ventre.