Zixdo, the Best Car Washing Company in Hyderabad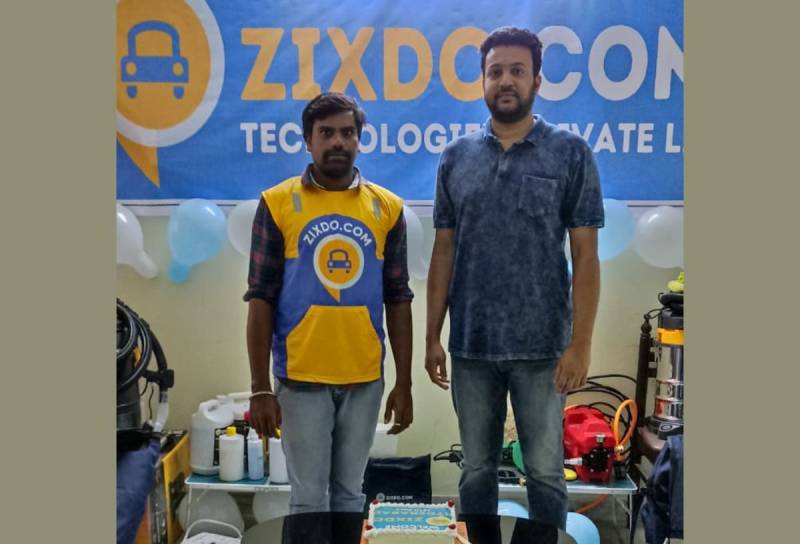 July 19: Zixdo, a subsidiary brand of Zixdo.com is India's Most Prominent Car Care Chain having 50+ franchises across the nation. First time in India, the start-up made it possible to bring the portable system of car detail at customer's doorstep on just a scooter. The start-up is having 50+ franchises across the nation with 10+ in pipeline and looking forward to aggressive expansion with its potential partners across India. The founders of the Zixdo are Shakeb Khan Rehman, Shadmaan Imam & Atul Ranjan.
The start-up chain is having a Unique Franchise Model (USP) as the car washing is done at home by using the portable imported and high-tech machines with no specific space required. The top-notch quality products are used for vehicle detailing & cleaning.
The start-up chain has launched its franchise model with the least investment amount for the initial partners only. This unique idea & well-established professional system will make it the largest lite-car detailing & car wash chain in India. The organization is headed & operated by experienced marketing, operations & sales professionals who already have their roots embedded into established brands.
It is a fully automated online-based platform. The ZIXDO includes Foam Wash, Polishing, Detailing, Headlight Restoration, Tyre pressure maintain, Wiper Fluid Refill and Deep Cleaning.
For more information, please visit: Zixdo.com