Health
Calmer and Psychreg Marked World Mental Health Day with the Launch of the Good Mental Health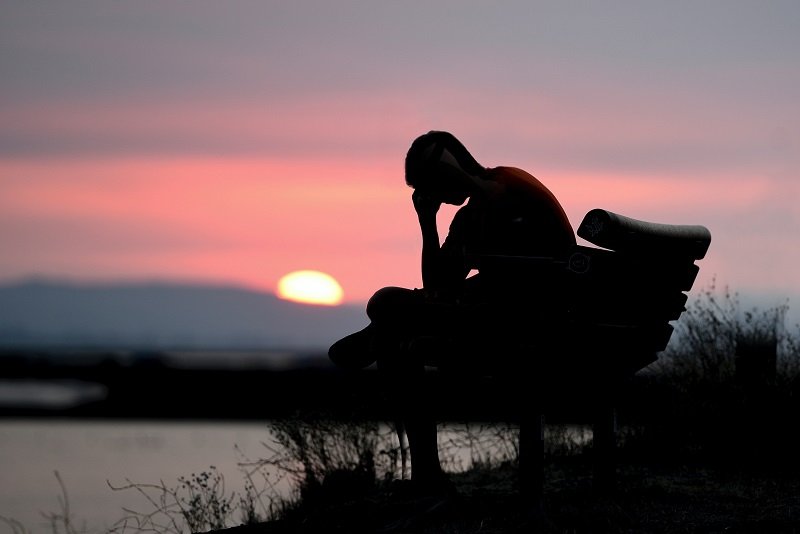 This month is off to a positive start after the successful run of the Good Mental Health festival, co-hosted by Calmer and Psychreg last Friday 9th October.
People from all walks of life came together to join the virtual festival, in a bid to raise awareness around mental health while also exploring how to promote positive mental health in the workplace, and other aspects of our lives.
From discovering the latest research around what makes a happy workplace, to exploring why hope is contagious, identifying the need for access to well-being facilitators on every music tour, film and TV set, highlighting why sharing your struggles with others is a gift, and why it's the perfect time to raise your voice as a micro-influencer, and much more.
So many significant, current and insightful topics were covered, all with the aim of improving the way people think and feel about mental health, and understanding how to nurture good mental health and well-being in order to thrive in work and all aspects of life.
Good Mental Health showcased world-renowned thought leaders in the field of mental health, business development, psychology, and creative industries, including:
Bruce Daisley, ex-VP for Twitter (Europe), best-selling author and podcast host for the UK's No.1 business podcast Eat Sleep Work Repeat. Bruce delivered an in-depth talk which unpacked the ever-changing landscape of the working world and what's to come, the importance of nurturing a culture of wellness within companies, and what that looks like. Bruce also identified companies at the forefront of prioritising mental health and what we can all do to inspire a workplace of authenticity, creativity, and inspiration.
Dr Mark Hoelterhoff, a lecturer from the University of Edinburgh, shared his expertise and insights on how we can move beyond being resilient. Mark has been in the field of mental health for over 25 years and has carried out important works in advocating for the promotion of psychological capital. As a counselling psychologist, his experience includes working alongside people in both private practice and third sector organisations around the world.
Best-Selling Singer and Songwriter JP Cooper, Head of Silver Rain Games Studio Mel Phillips, Director of 6th From the Spotlight Leo Anna Thomas, and Help Musicians UK's Head of Health and Welfare Joe Hastings, were among a panel of experts who explored the importance of prioritising mental health and well-being in the creative industries. The panel discussion aimed to cultivate opportunities on how the creative sector can foster an atmosphere of acceptance so that individuals can safely and openly talk about their internal struggles, access support and prioritise their mental health.
Joshua Robertson, a professional stand-up comedian, writer and actor, as well as a Calmer Ambassador, provided entertainment during the event. Joshua is also a motivational speaker with a powerful story to share. Having endured a serious motorbike crash when he was 11 years old, which left him in a coma for four months, Joshua now lives with a physical disability. He made an inspiring choice to harness his powerful story through comedy and as a result has performed around the world, including the famous London Comedy Store; home to many of the world's stand-up comedians.
Premila Puri, founder of Be Kind Movement, shared how the Charity promotes the development of emotional intelligence skills in children and young people through the education of Kindness. Premila underscored how simple acts of kindness can strengthen your relationships and sense of satisfaction in life.
Dan Keeley, a keynote speaker, mental health activist, founder and mission director at #AREWEOKUK, and a Calmer Ambassador, delivered an immersive keynote talk. He shared his full story and why he is committed to creating a world where every single one of us has the courage, support, and safe space to speak up when we're suffering, and why the conversation around the power of vulnerability (particularly with men) is one of the most exciting conversations we could be having as a society in the times we're living in.
Dennis Relojo-Howell and Besma Whayeb delivered a workshop to encourage participants to experience the therapeutic power of digital storytelling through mental health blogs. Besma is the founder of Ethical Influencers and the creator of Curiously Conscious, which has been named Top UK Green Blog for three consecutive years (2018–2020). Besma's blog documents kinder ways to live and dress; she covers sustainable fashion, clean beauty, low-impact lifestyle, and more.
Known as the world's first blog psychologist, Psychreg founder Dennis Relojo-Howell shares: 'I'm thrilled that Psychreg has co-hosted this important event with Calmer. Our shared ethos allows us to add fresh and nuanced perspectives to the wider conversations within mental health and well-being.
'I feel that Good Mental Health has shed light on how we can nurture our mental health across different aspects of our lives so that we can all flourish and thrive. This is of course an ongoing endeavour.'
Meanwhile, award-winning entrepreneur and founder of Calmer Tania Diggory, shared:
'It's been such a joy for Calmer to co-organise this event with Psychreg and a pleasure to host the day. This is such an important time in our history when so many people need positivity and hope.
'We believe in the power of nurturing good mental health, and providing this platform that gives exposure to healthy practices we can all embrace, so we can build and strengthen our mental resilience.'
A portion of the ticket sales was donated to the event's charity partner, Be Kind Movement, which was established with the aim of amplifying the power of kindness through education. Their mission is to provide access to education for women and children that is academic, vocational and experiential, and their purpose is to fund projects that educate, create sustainable impact and transform hearts and minds.